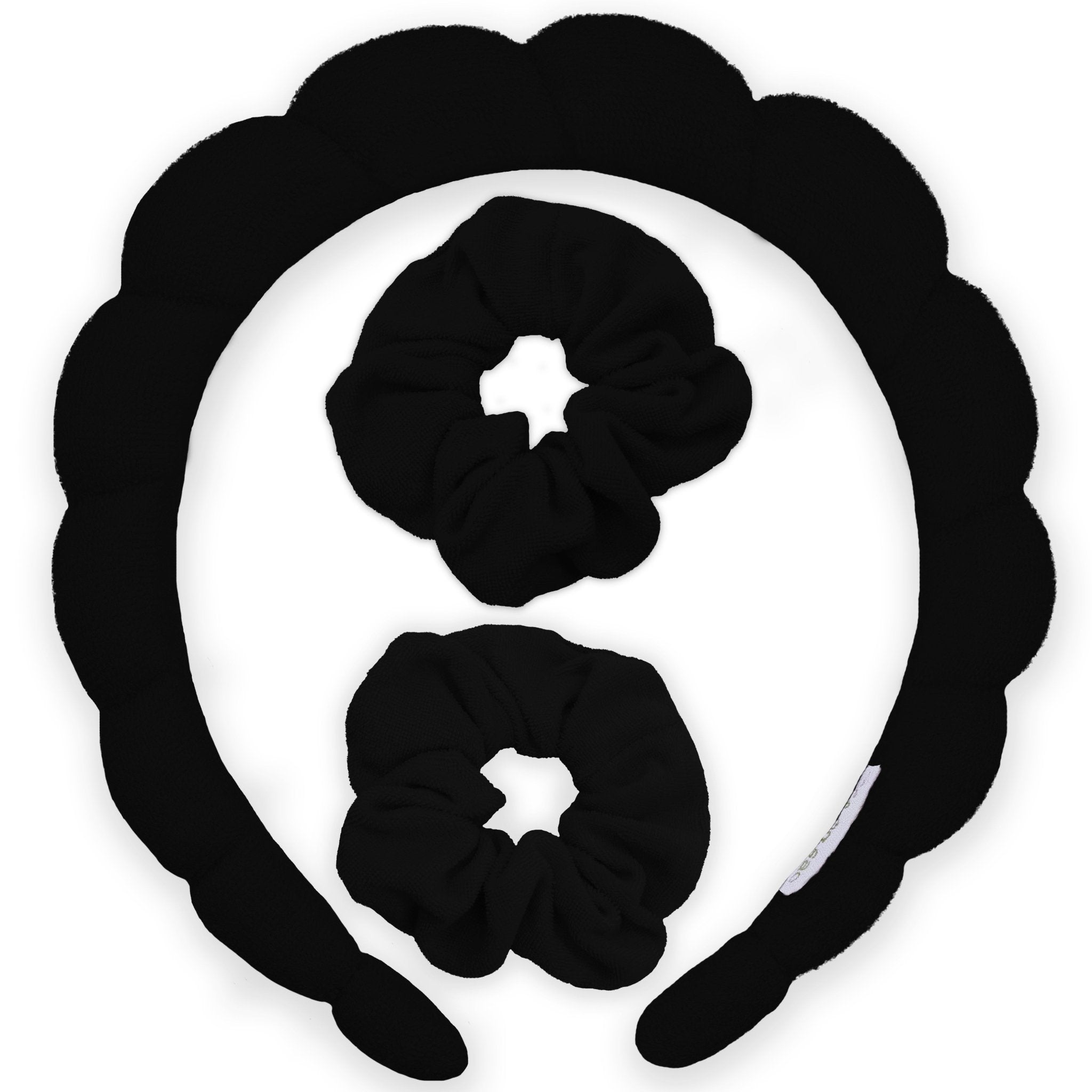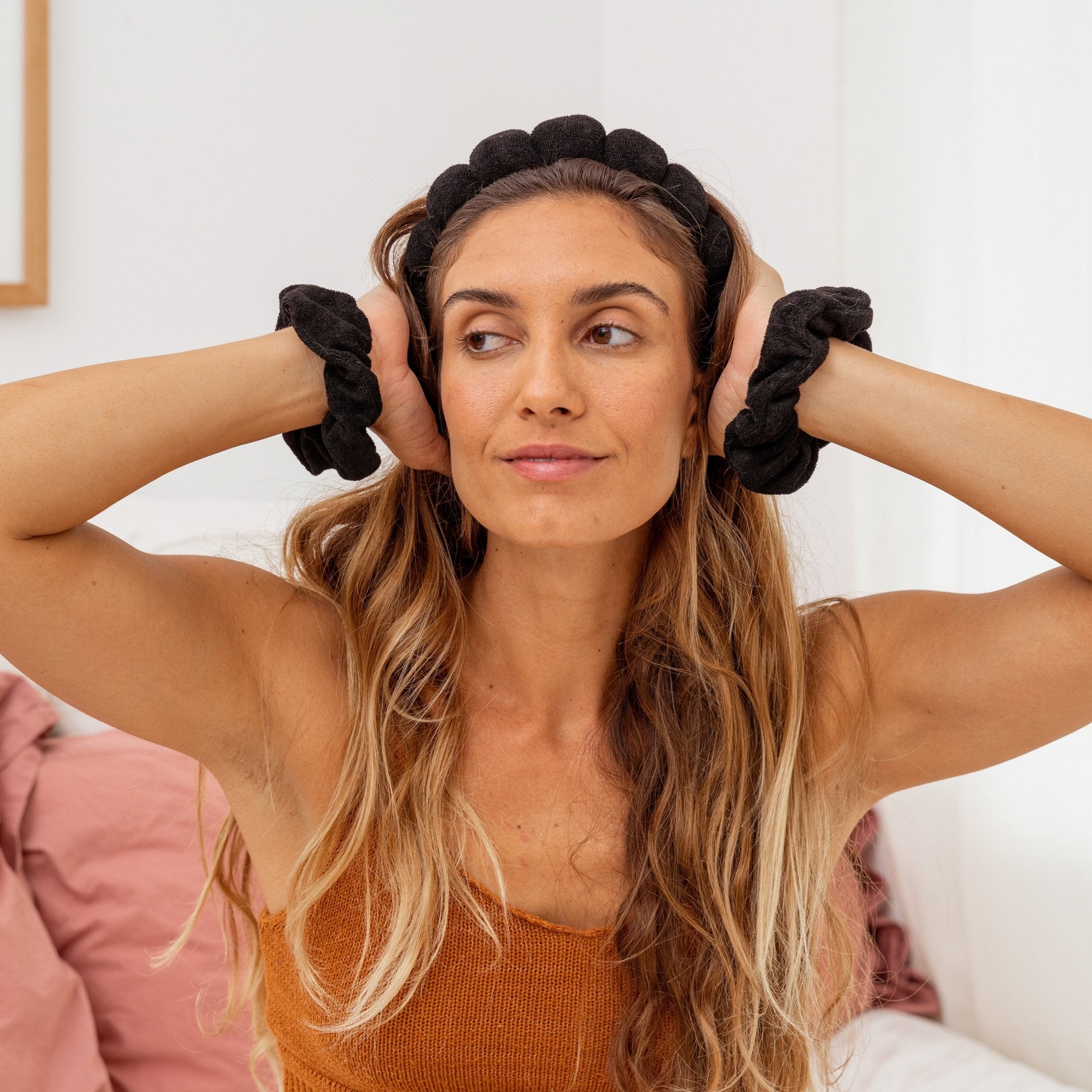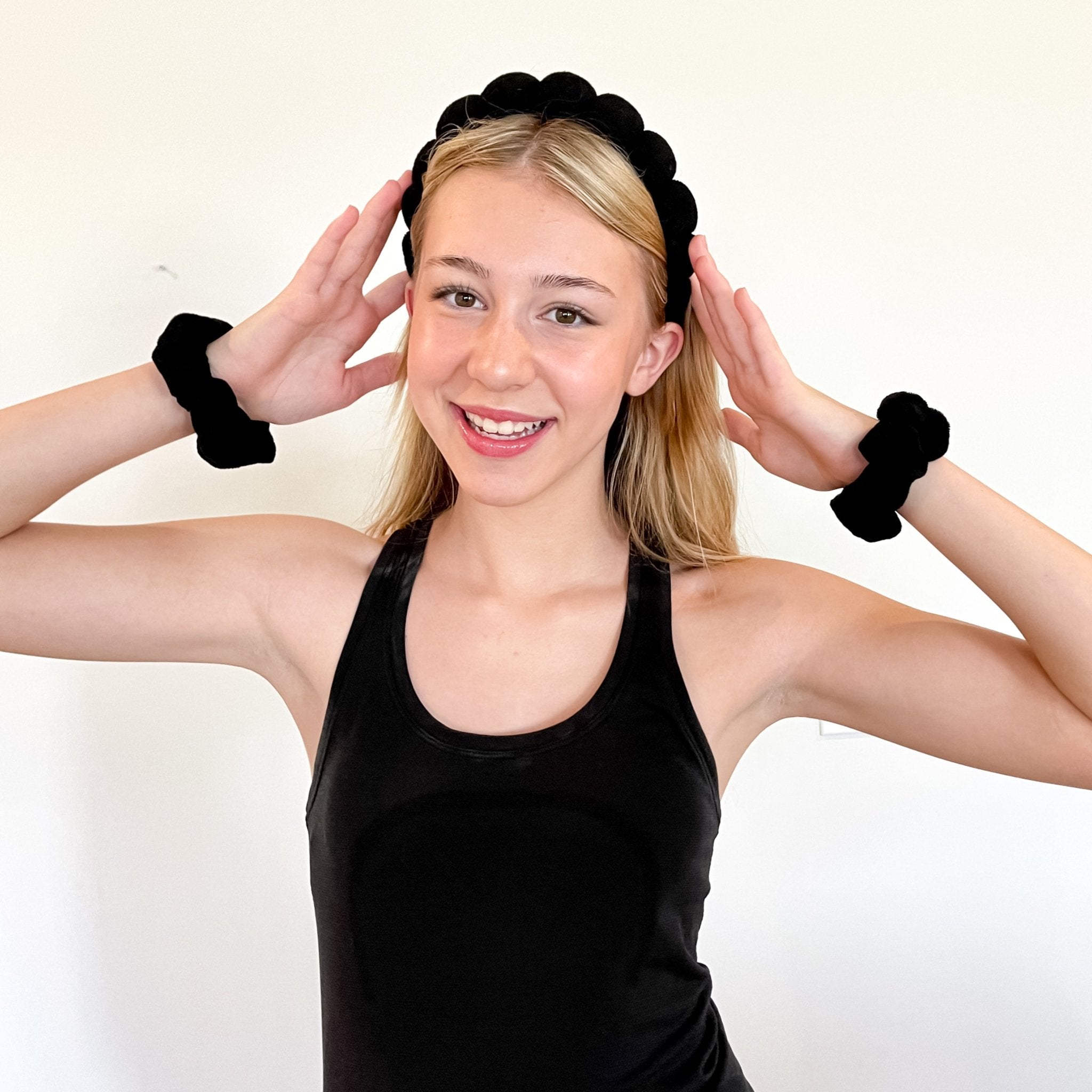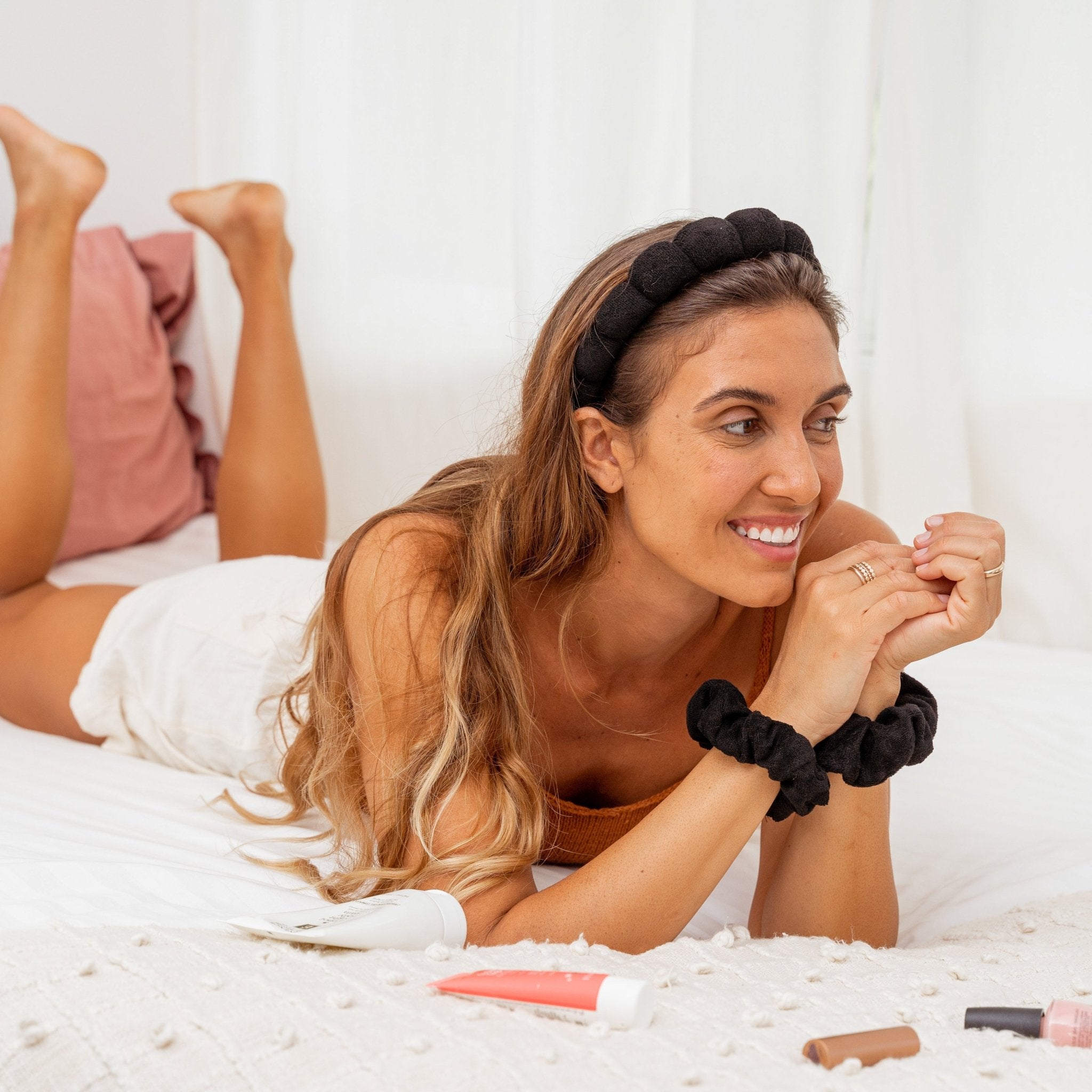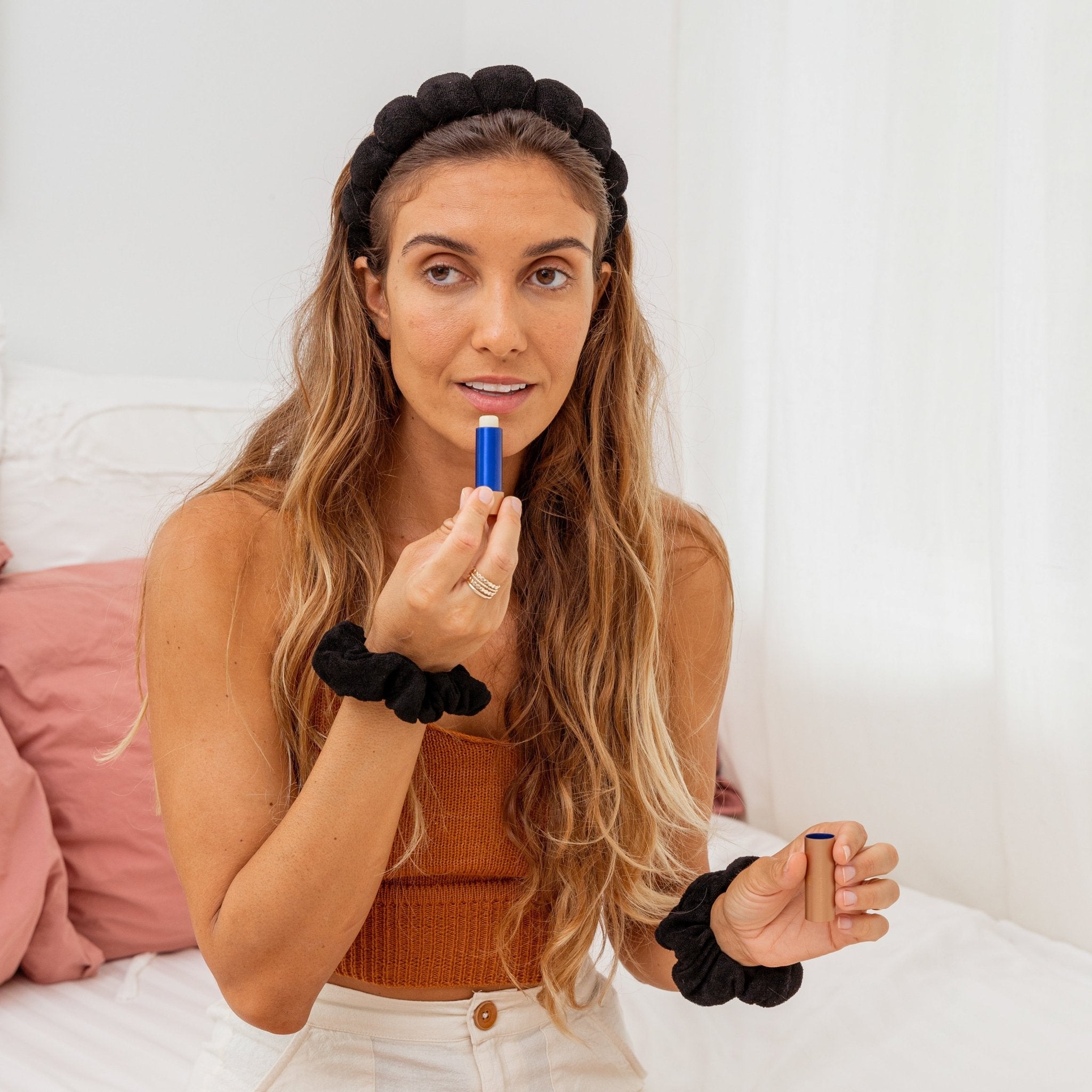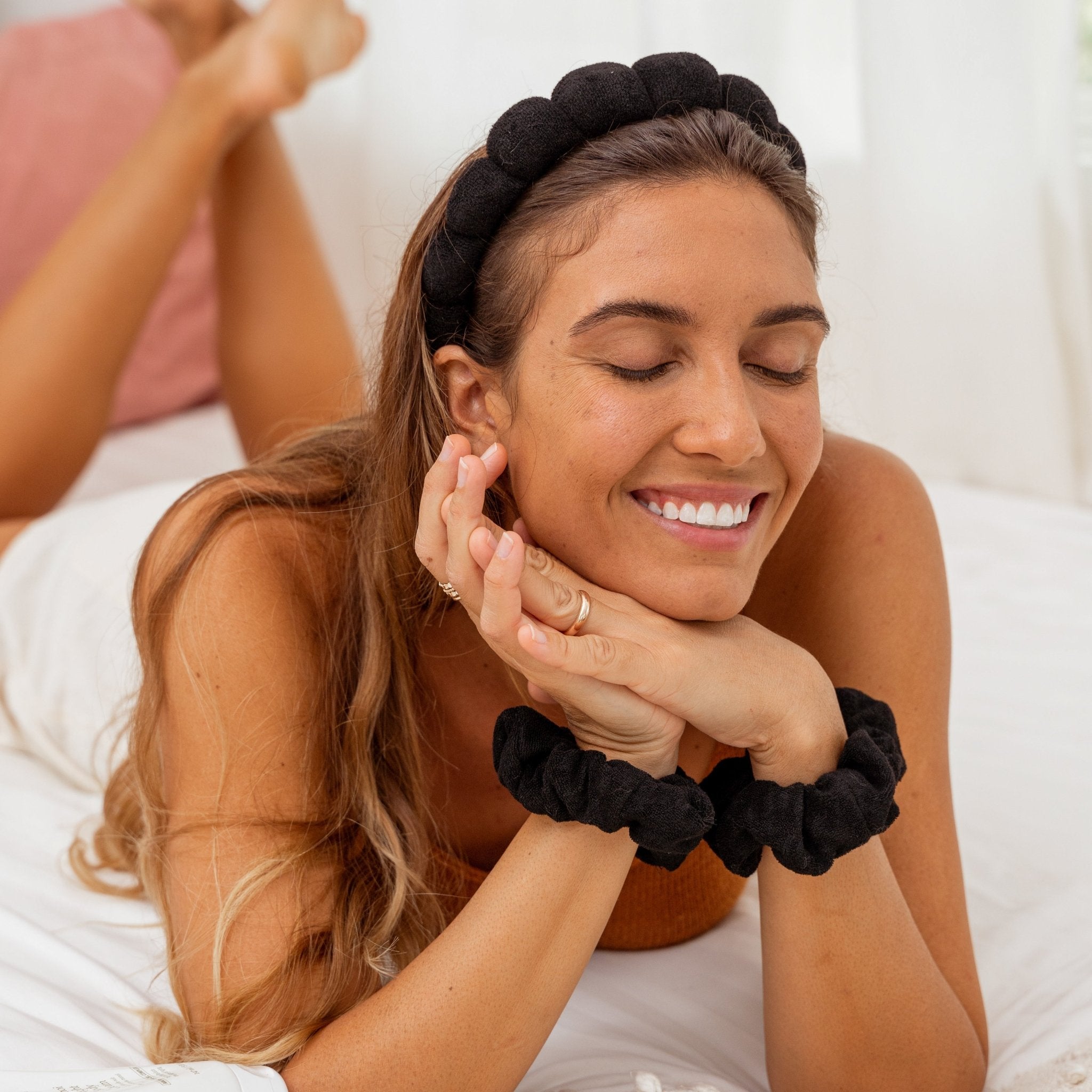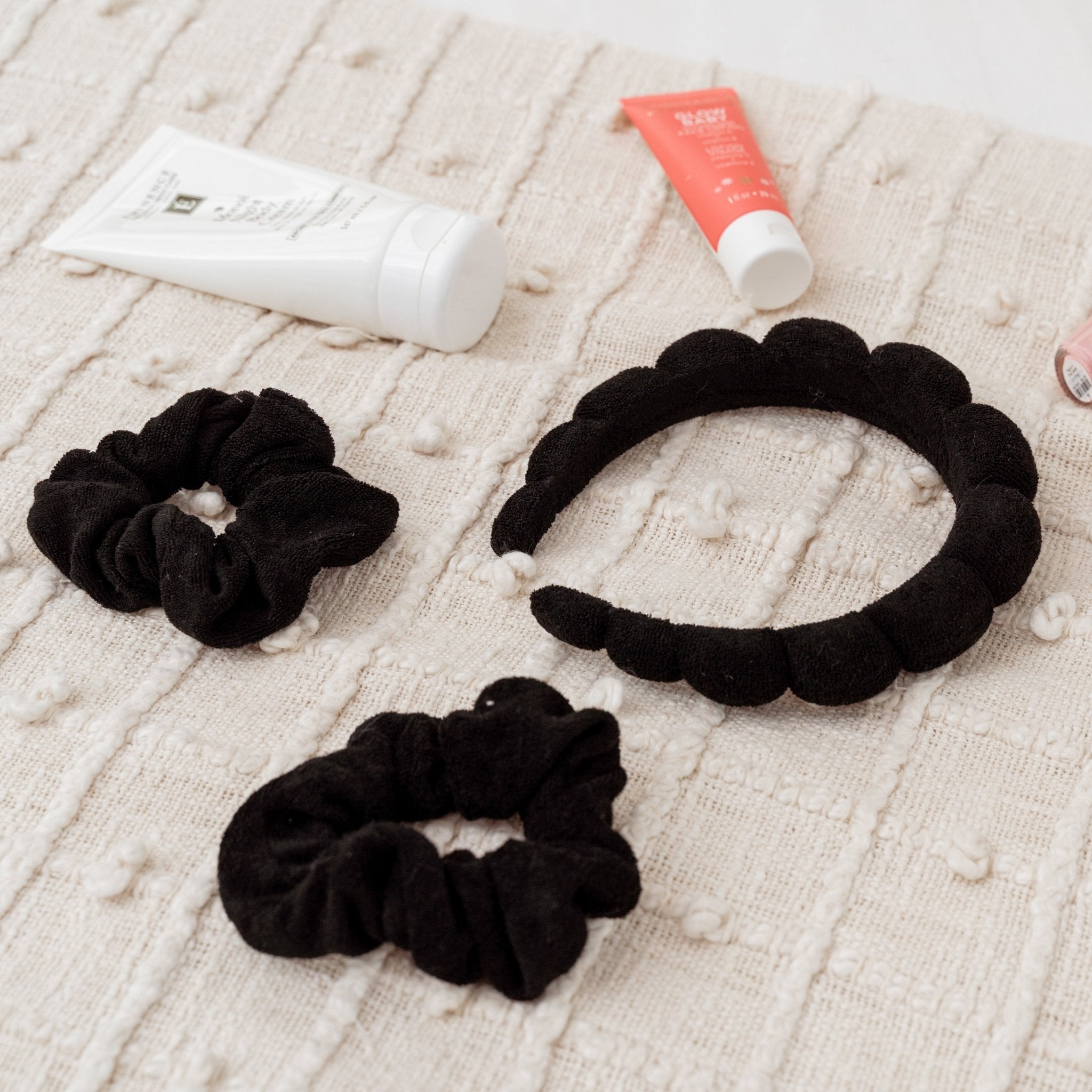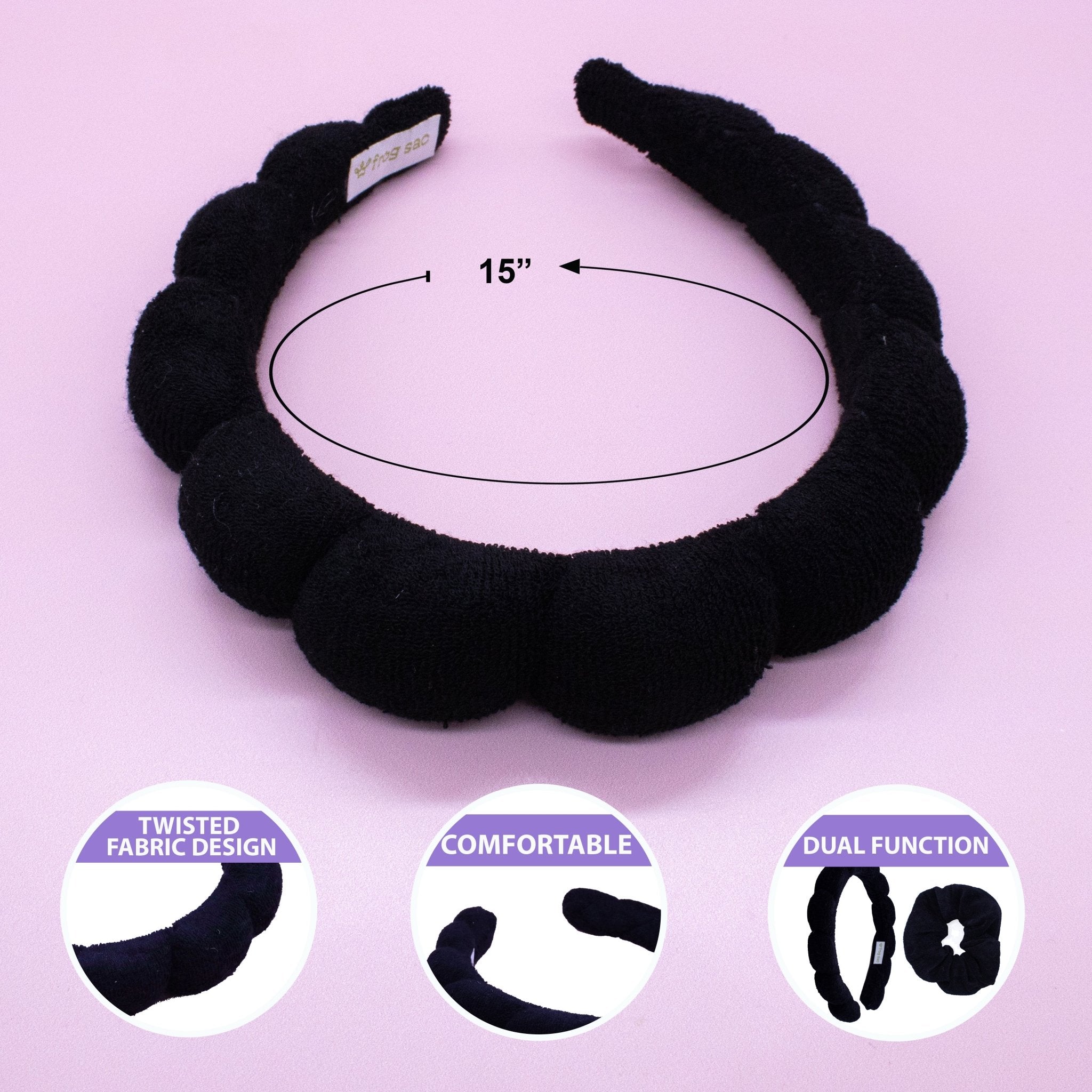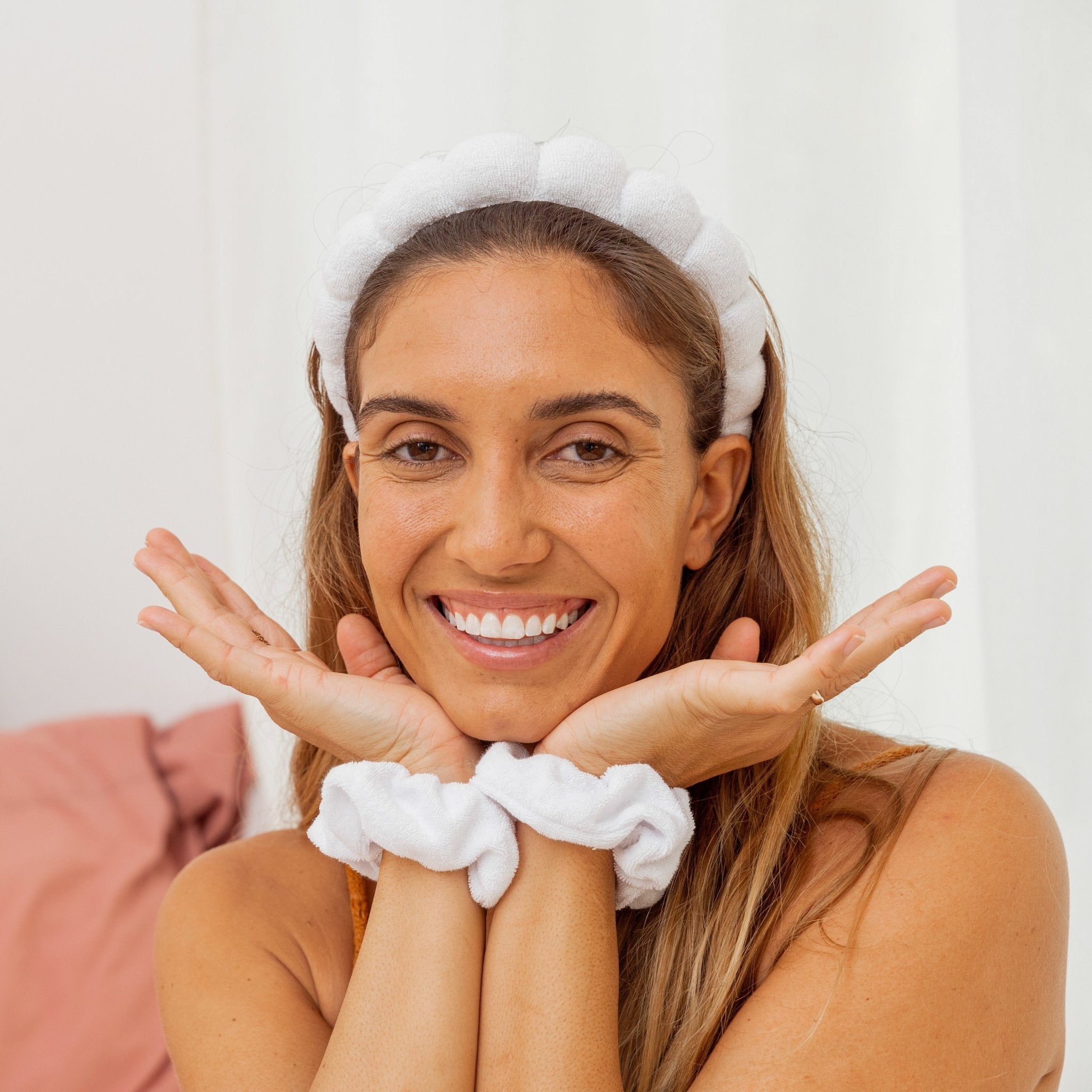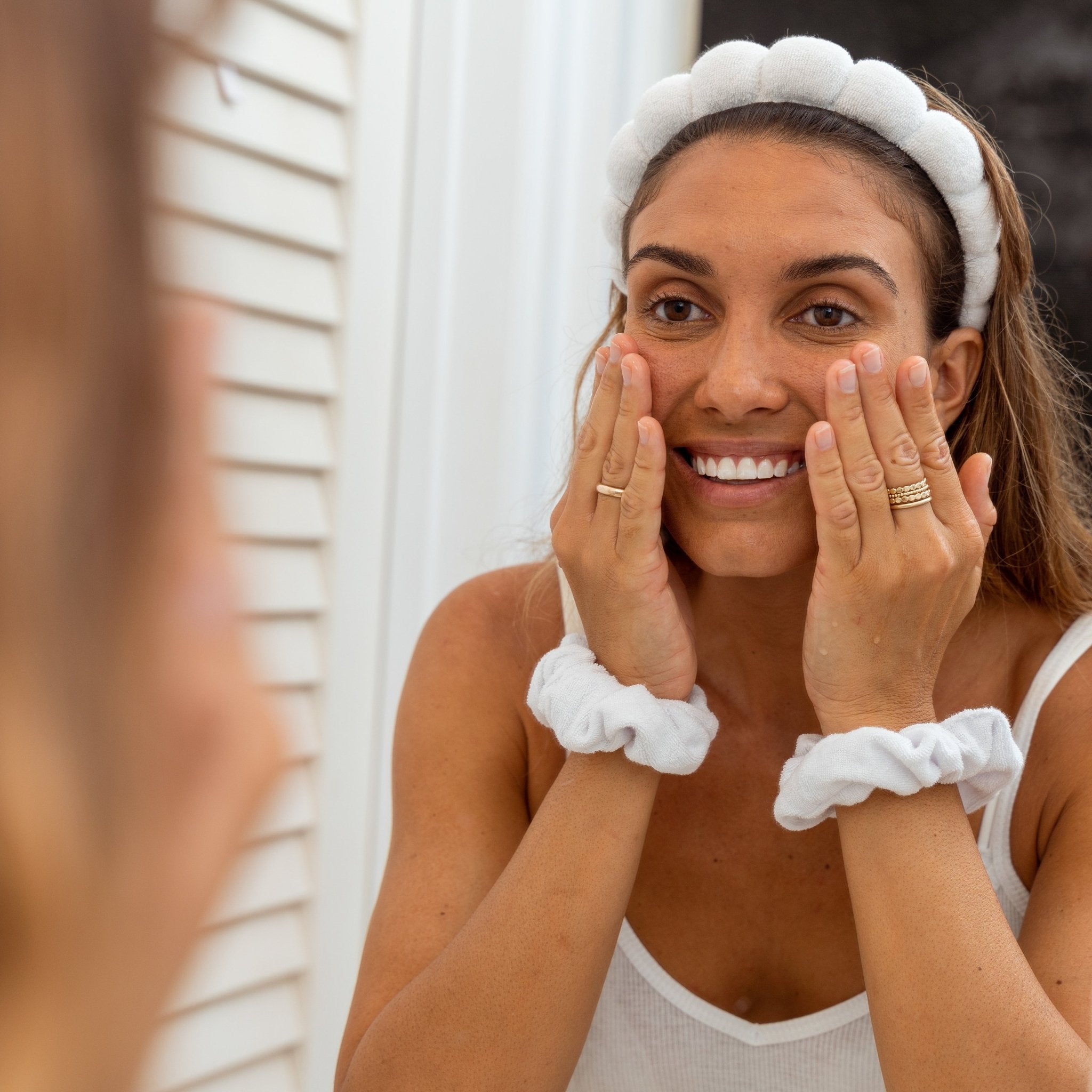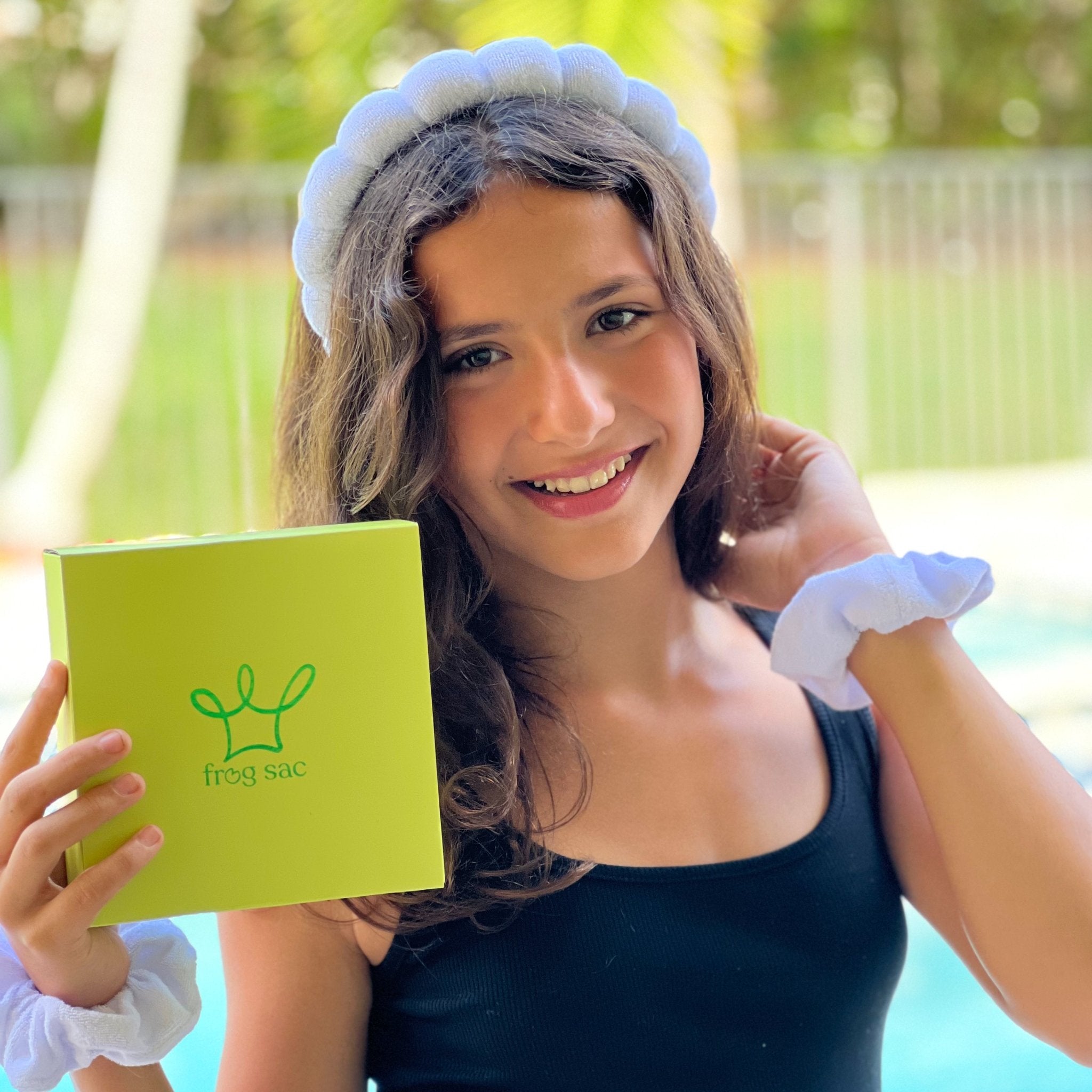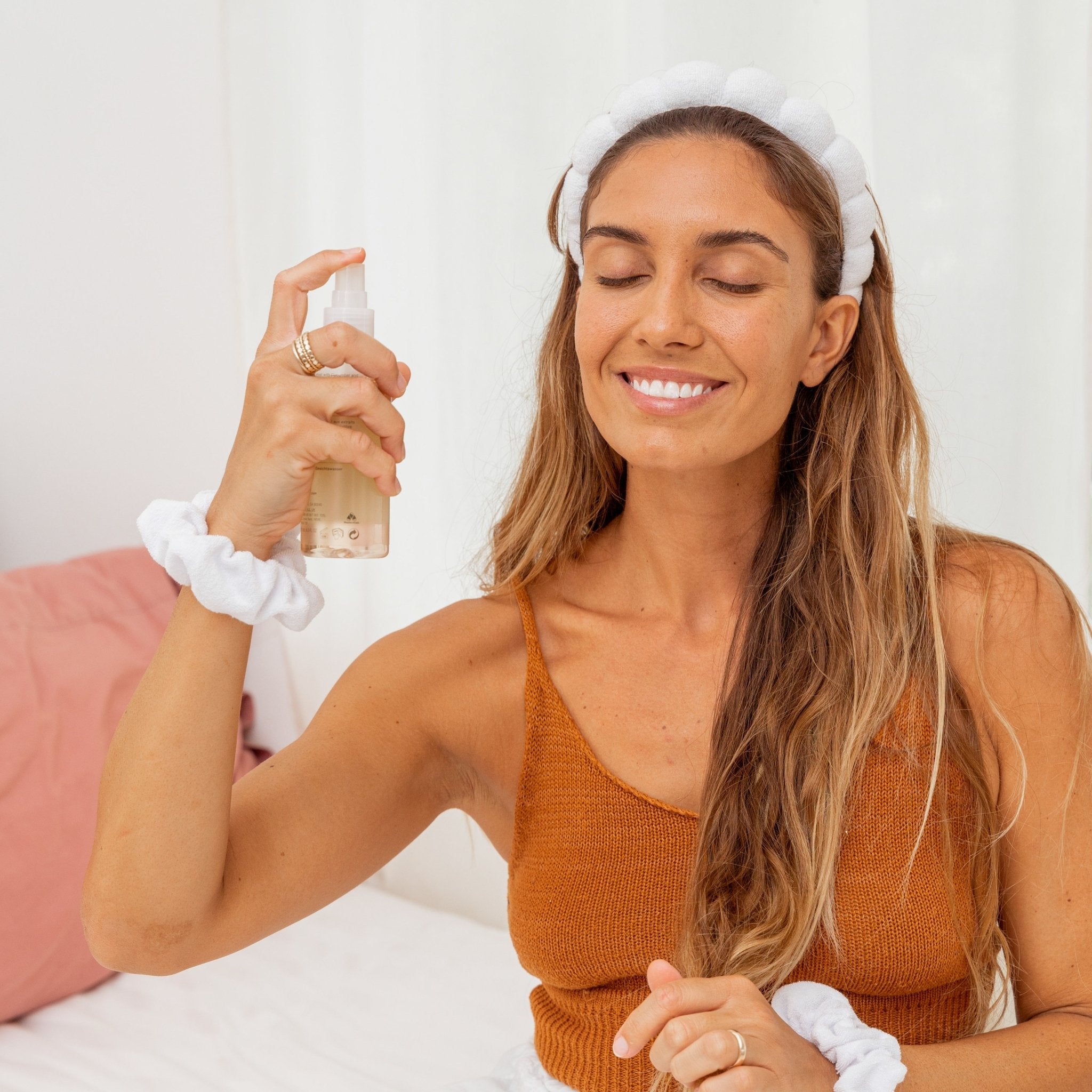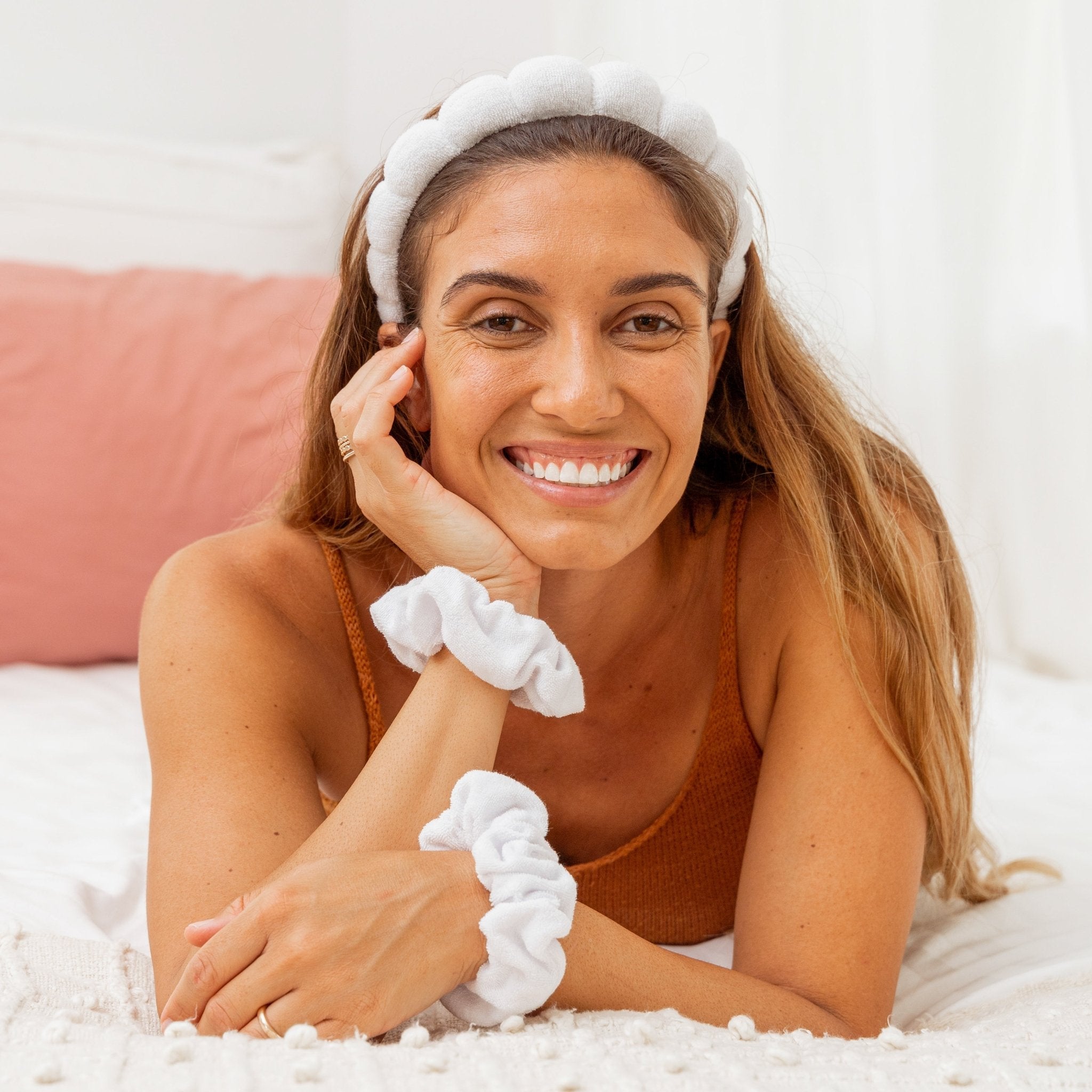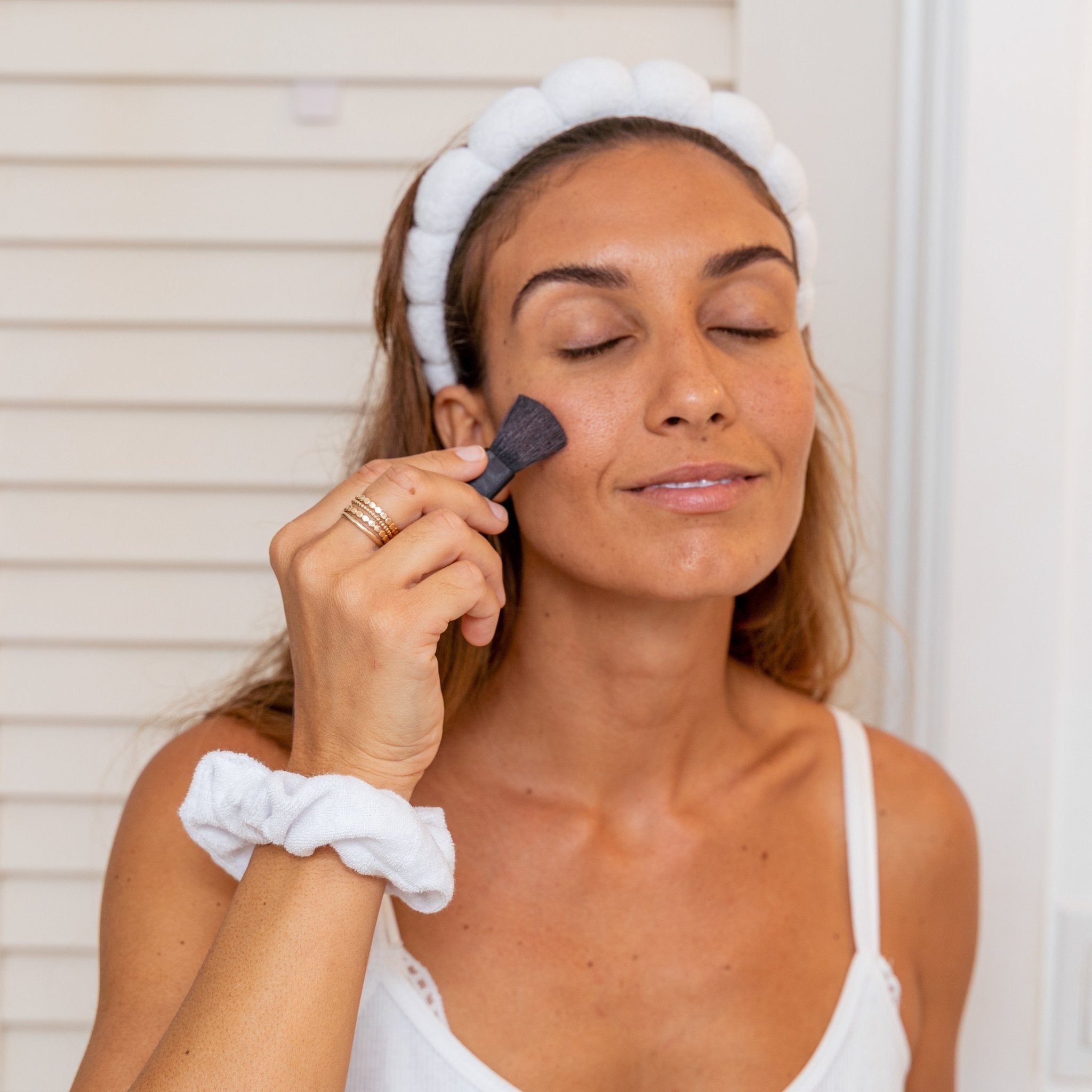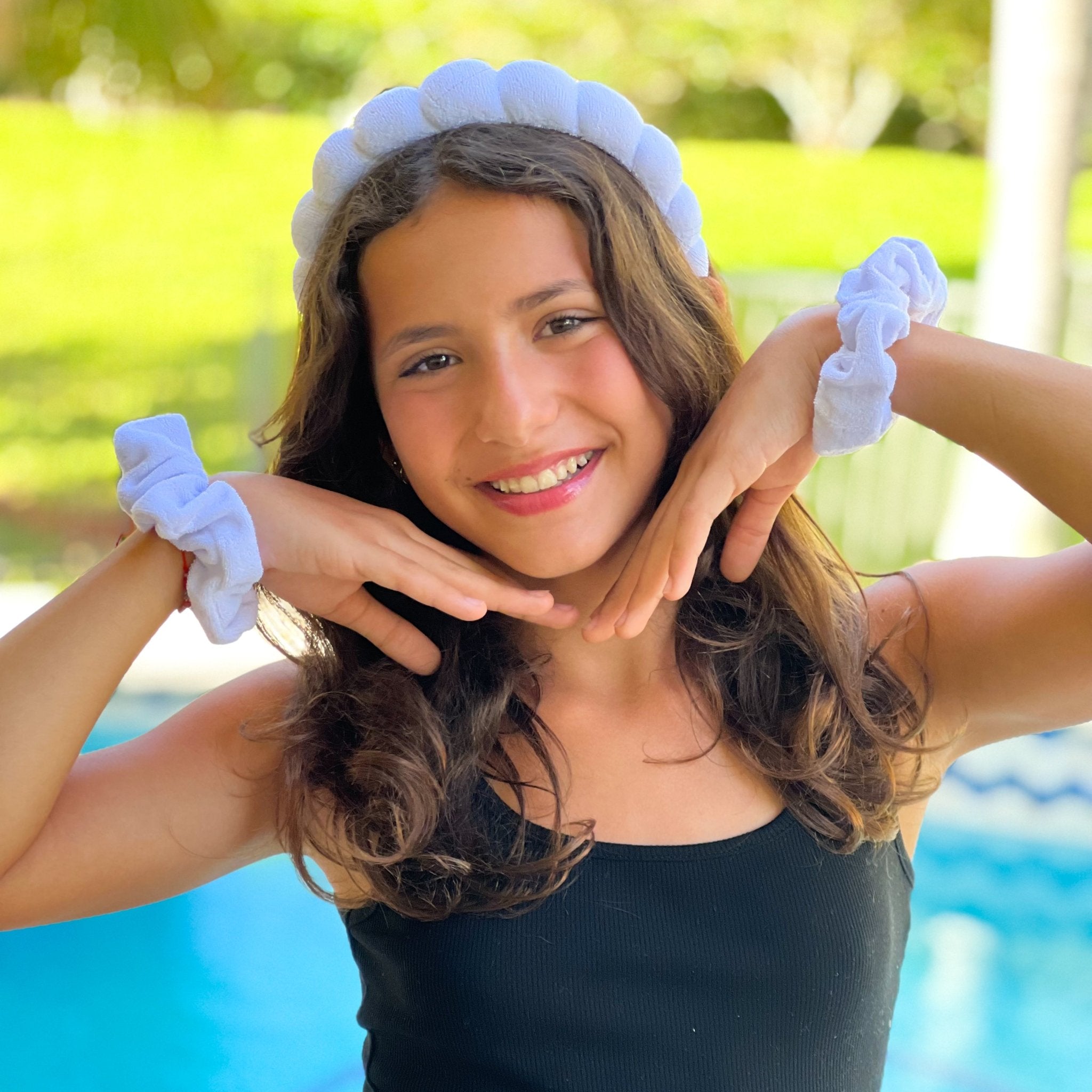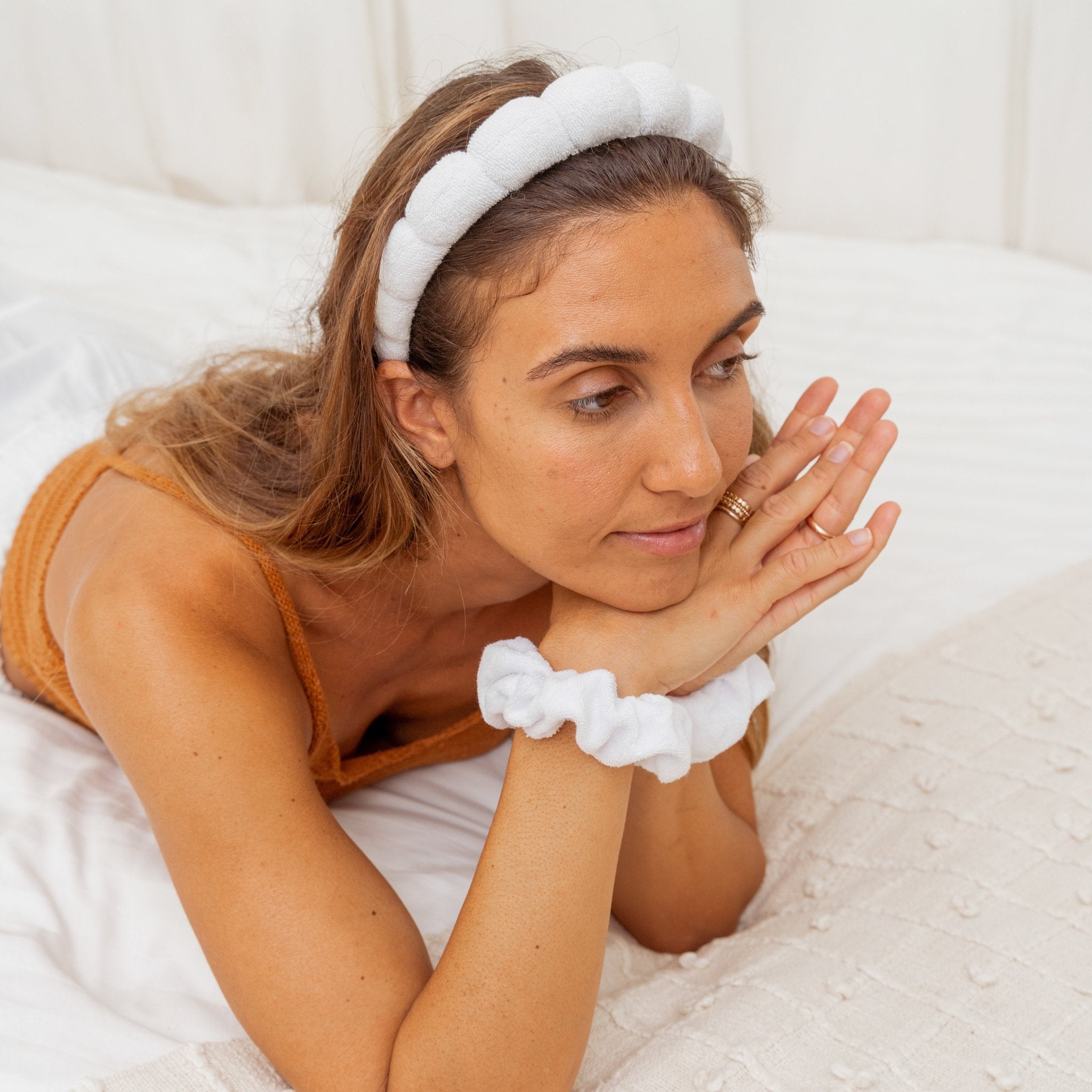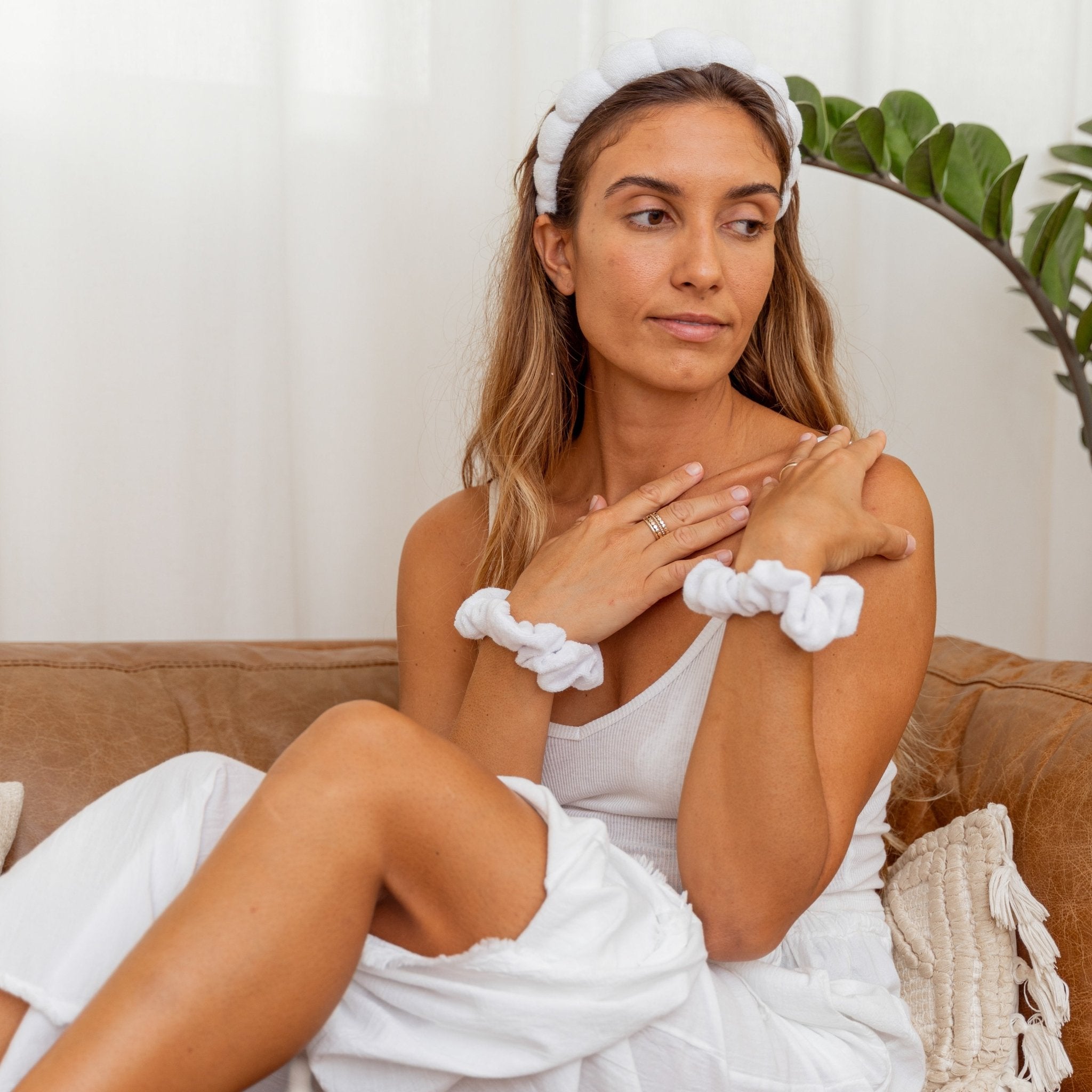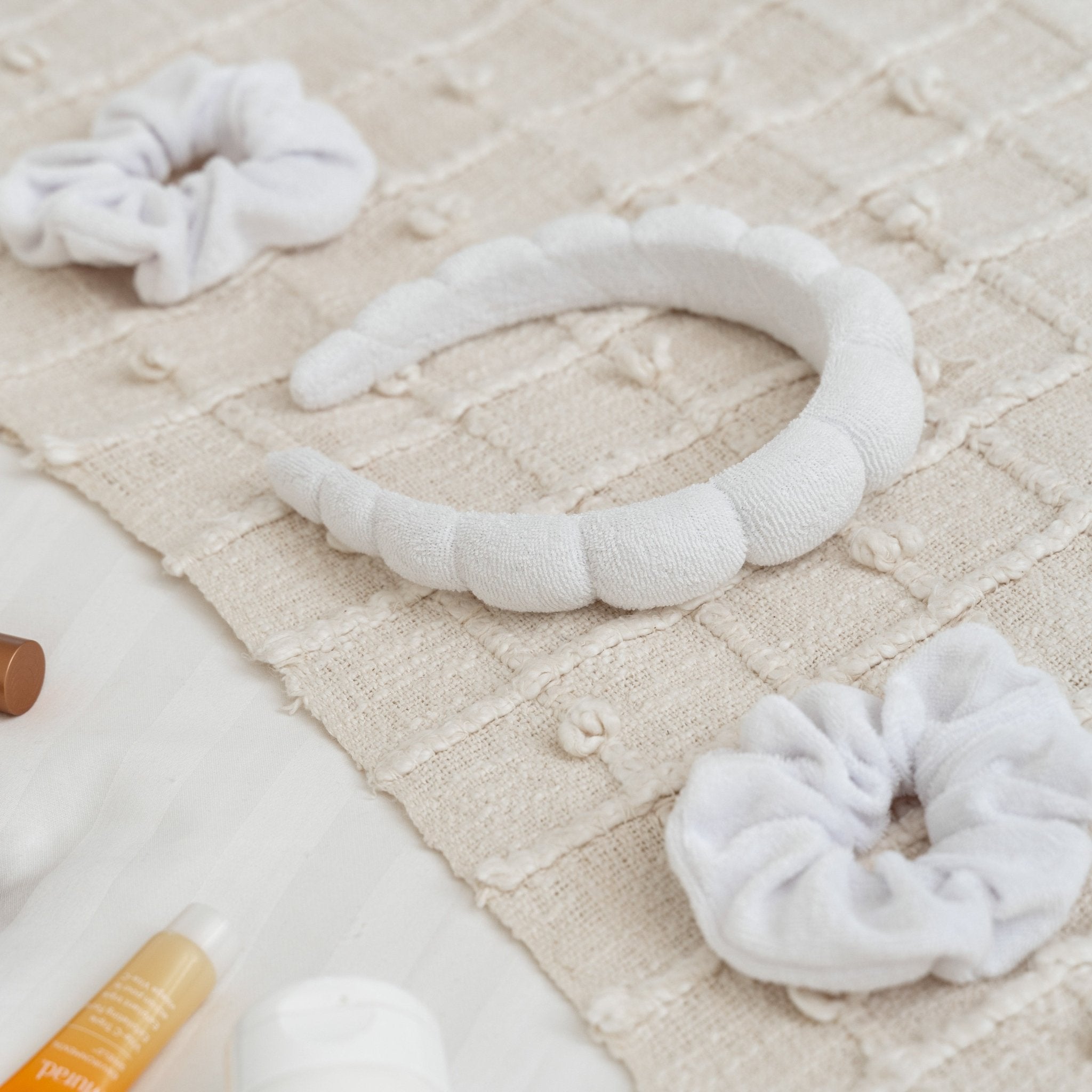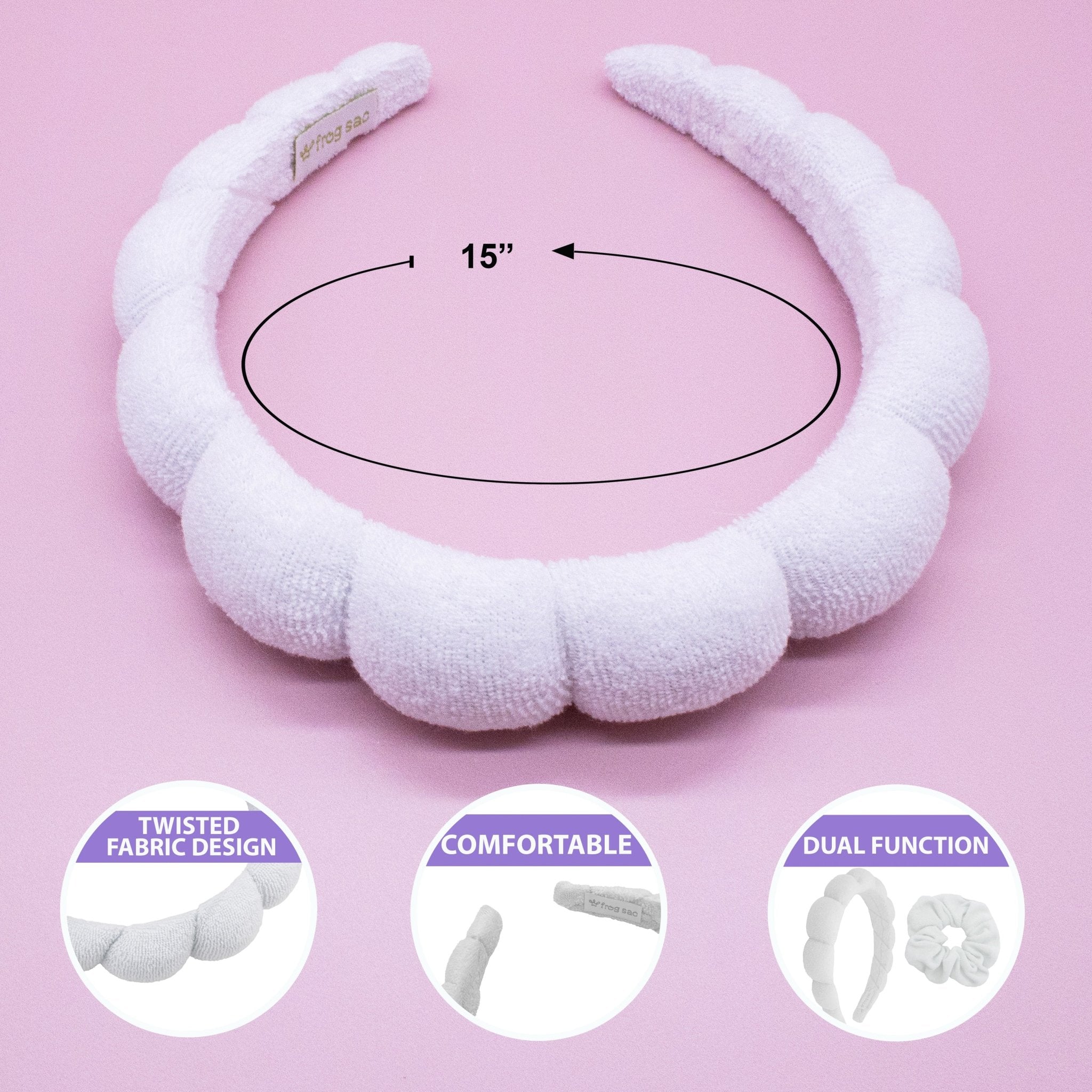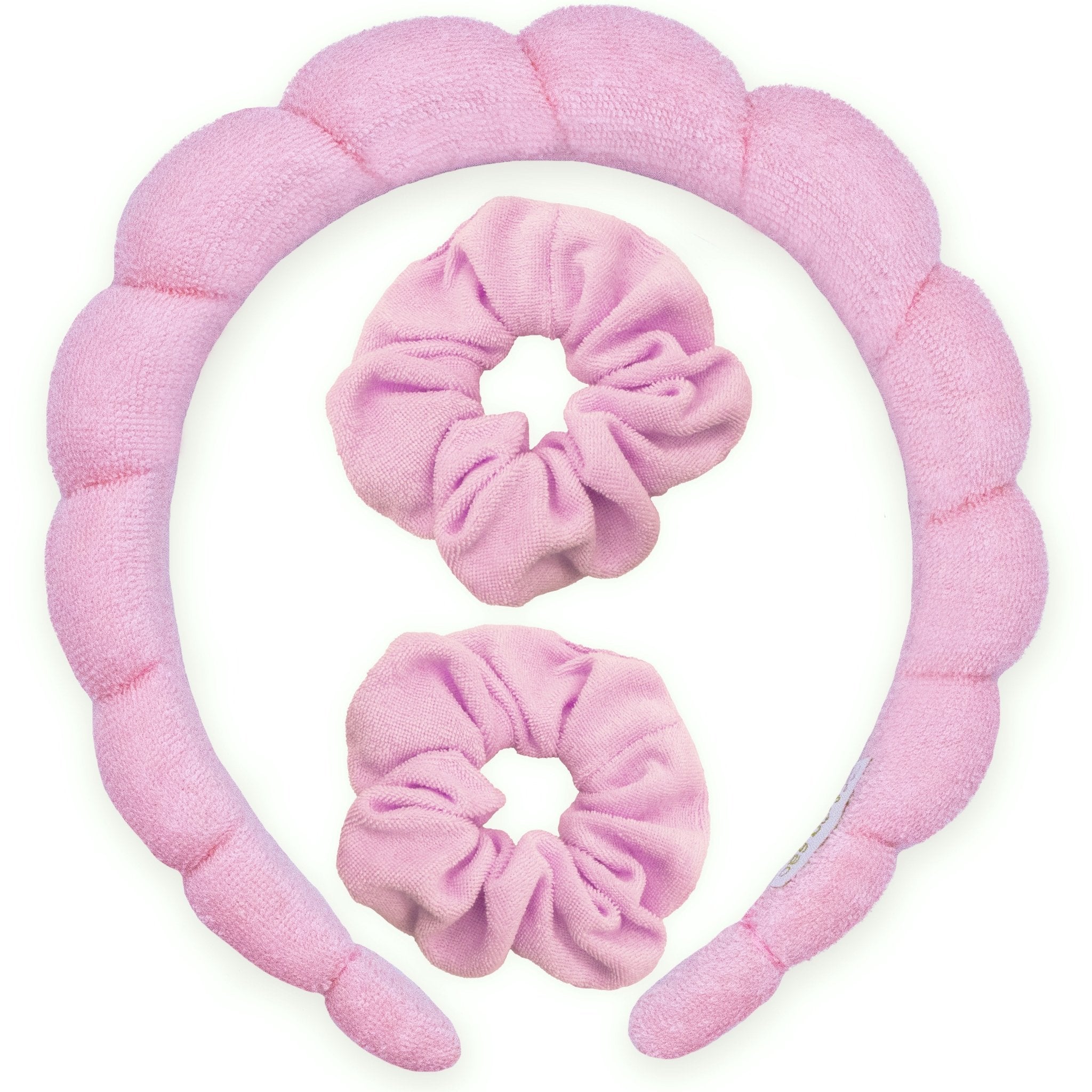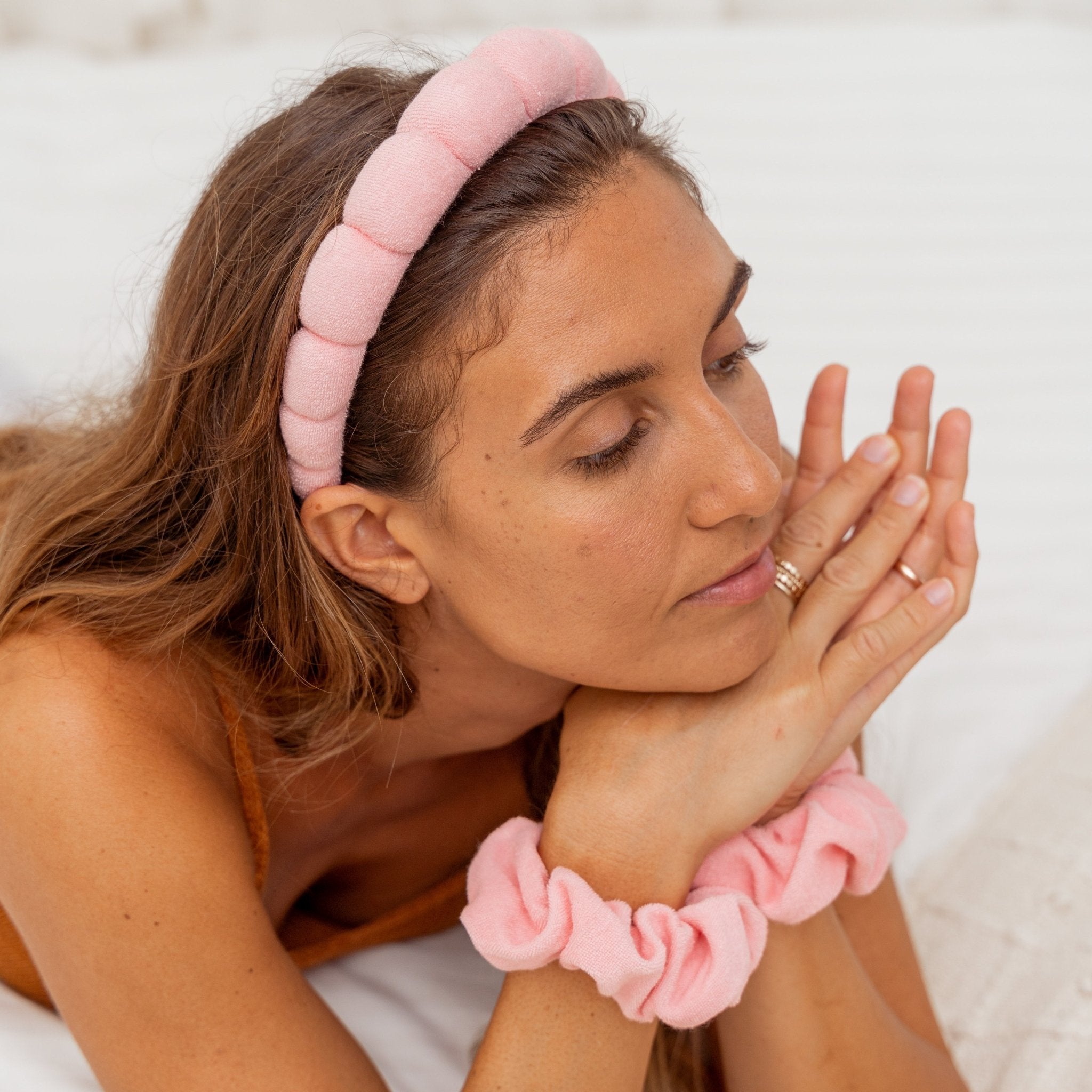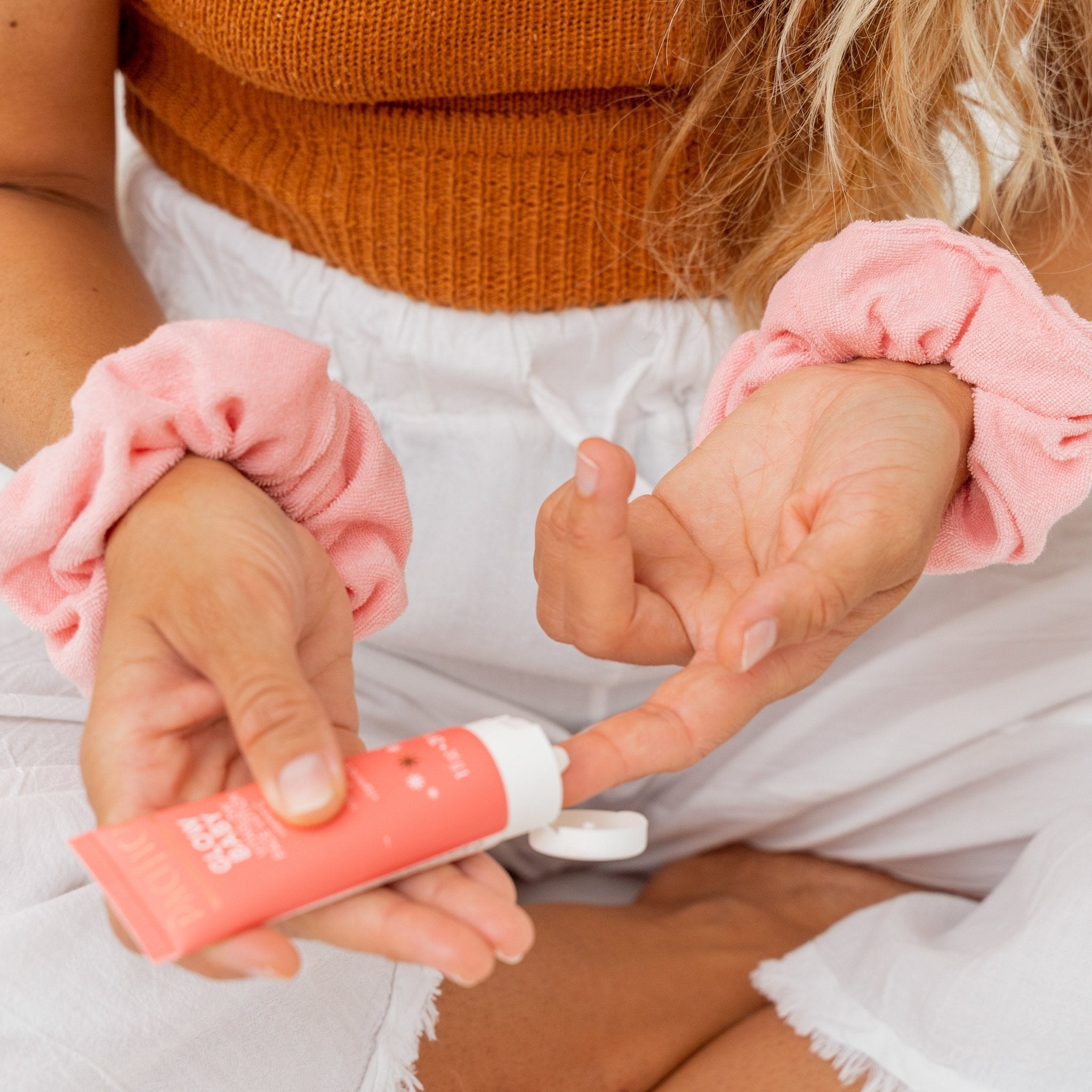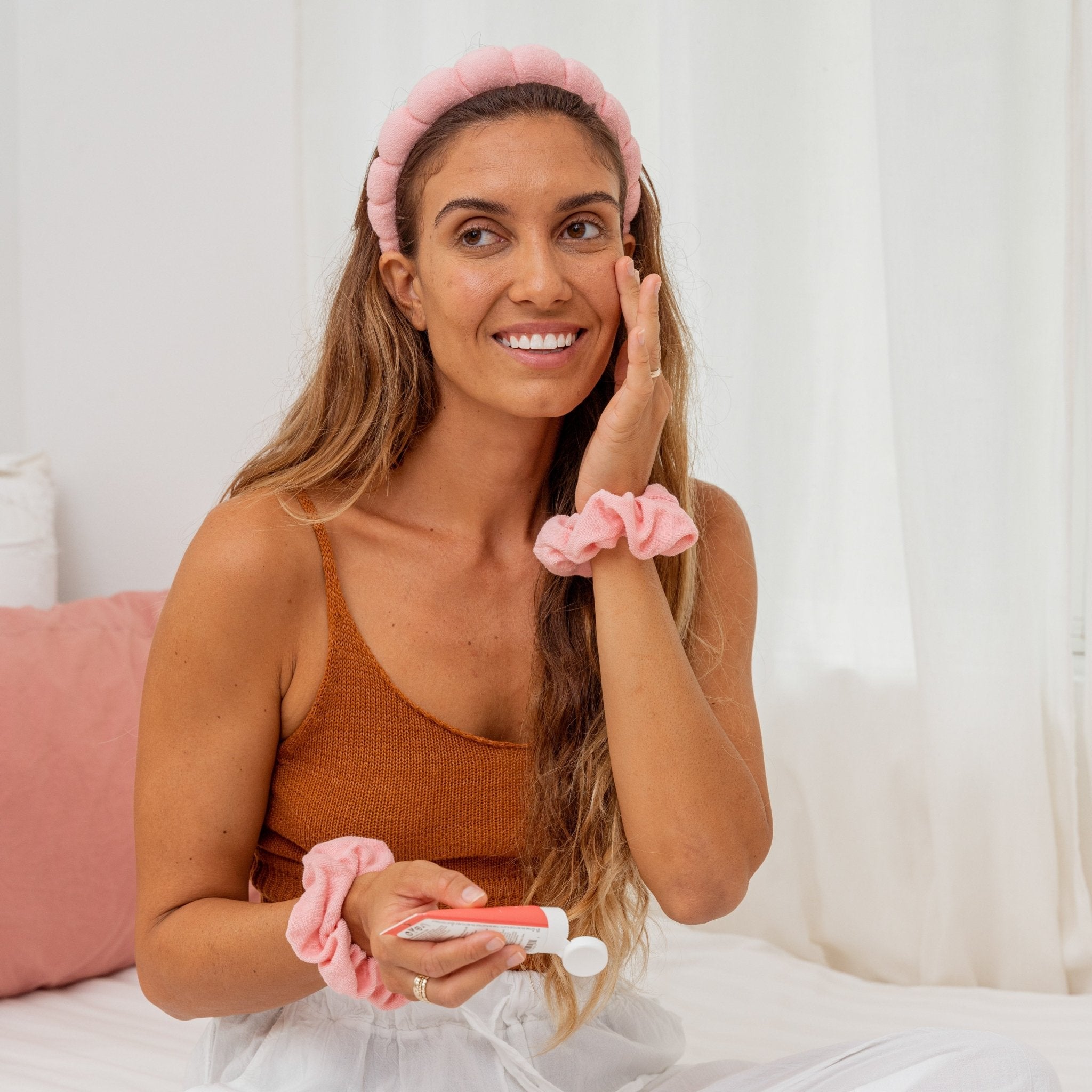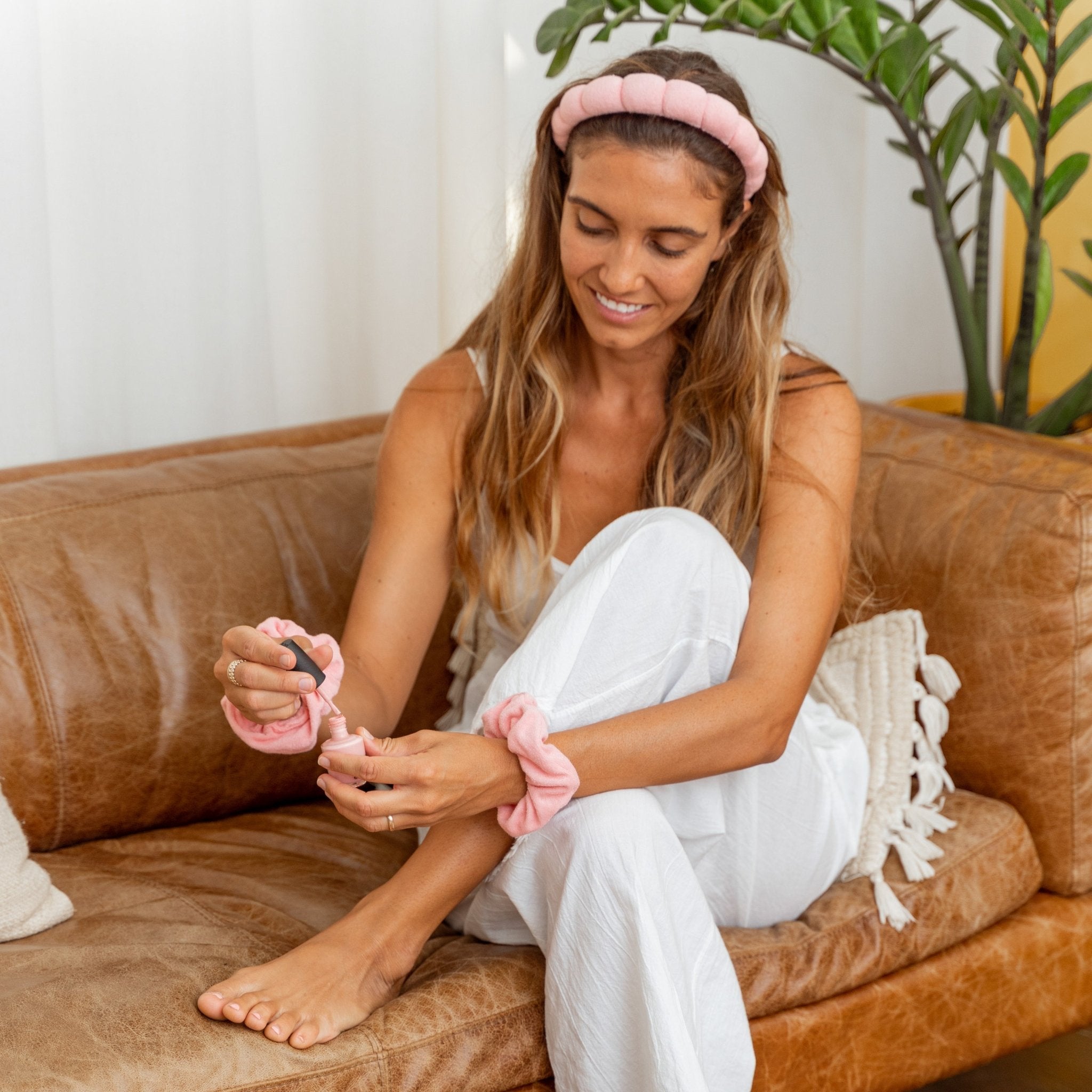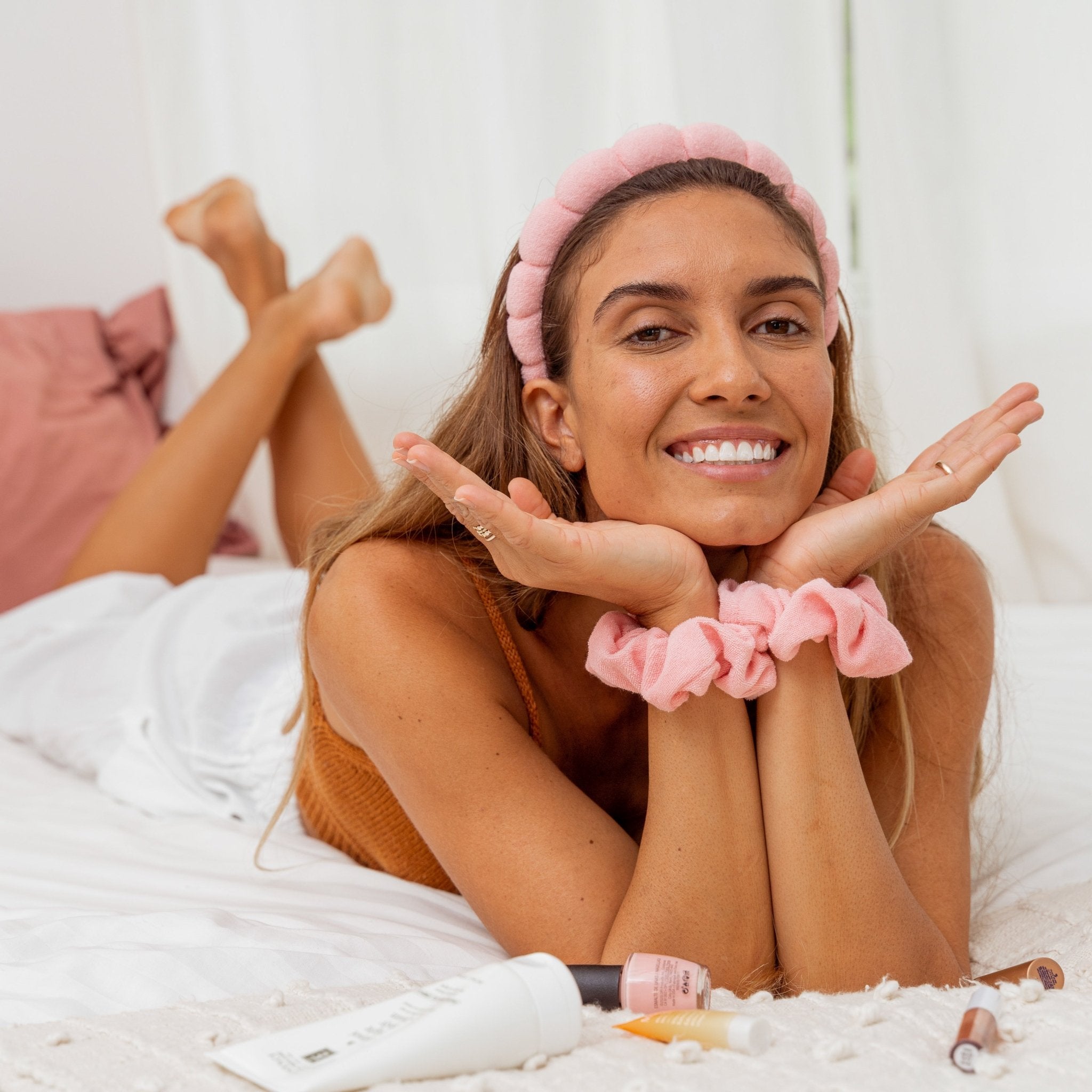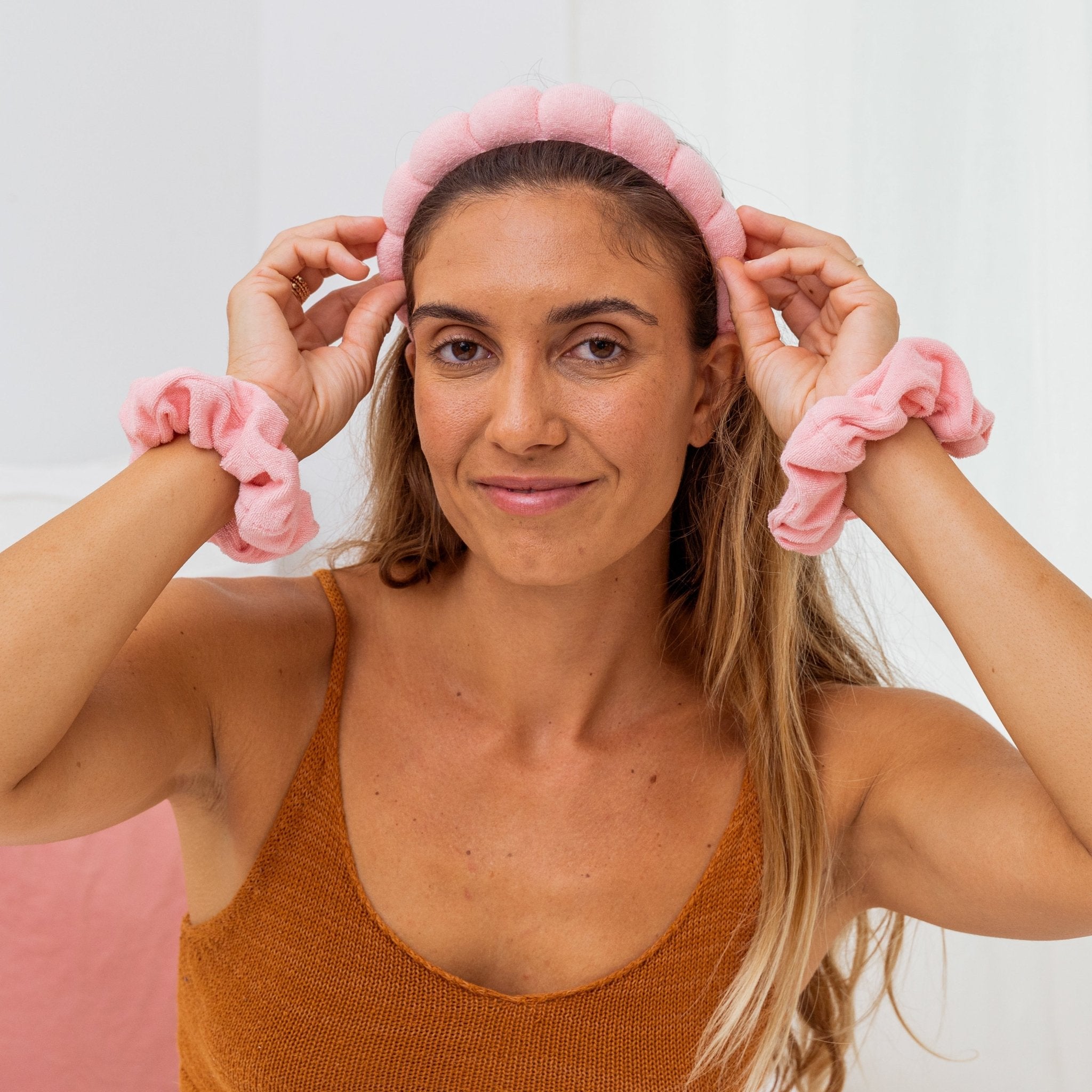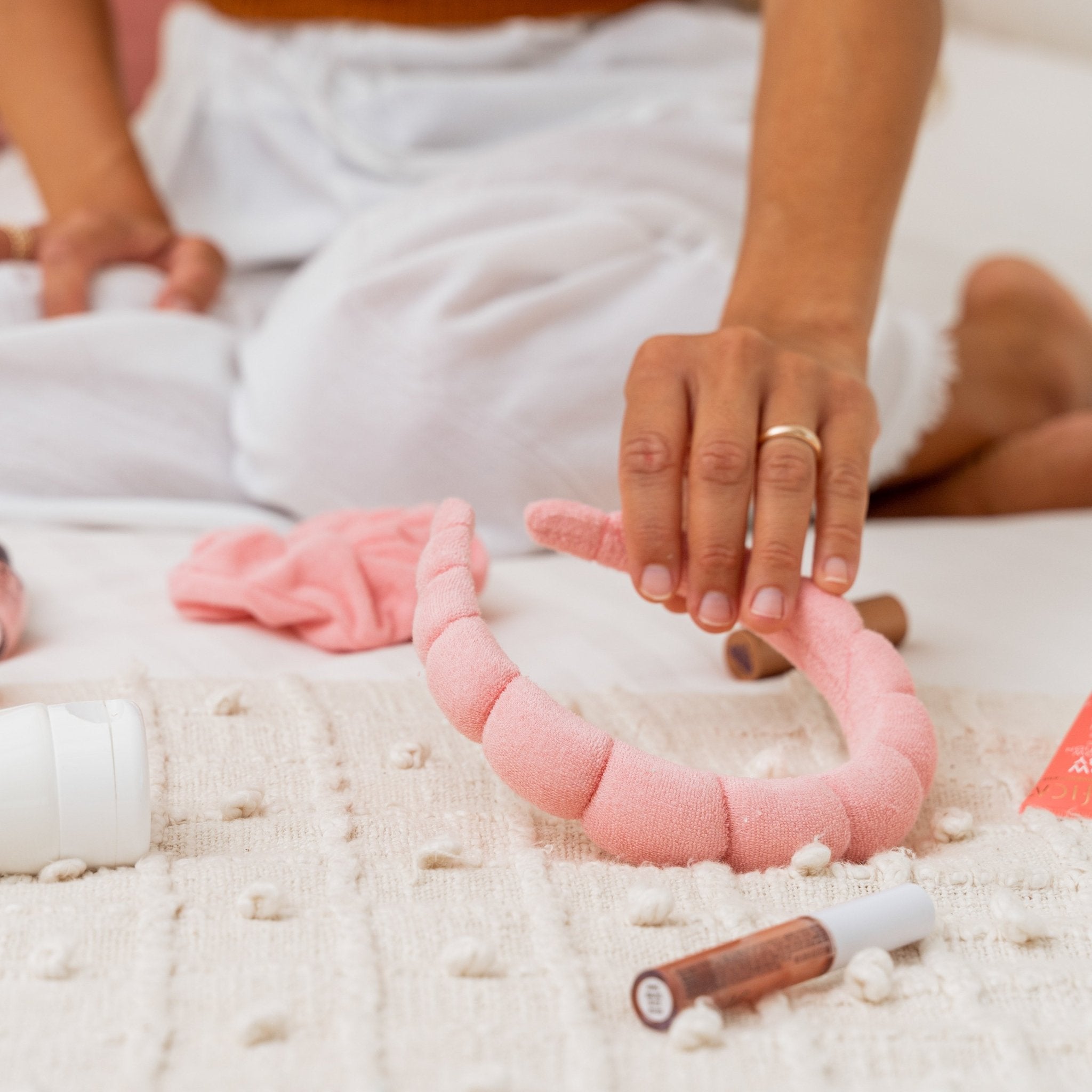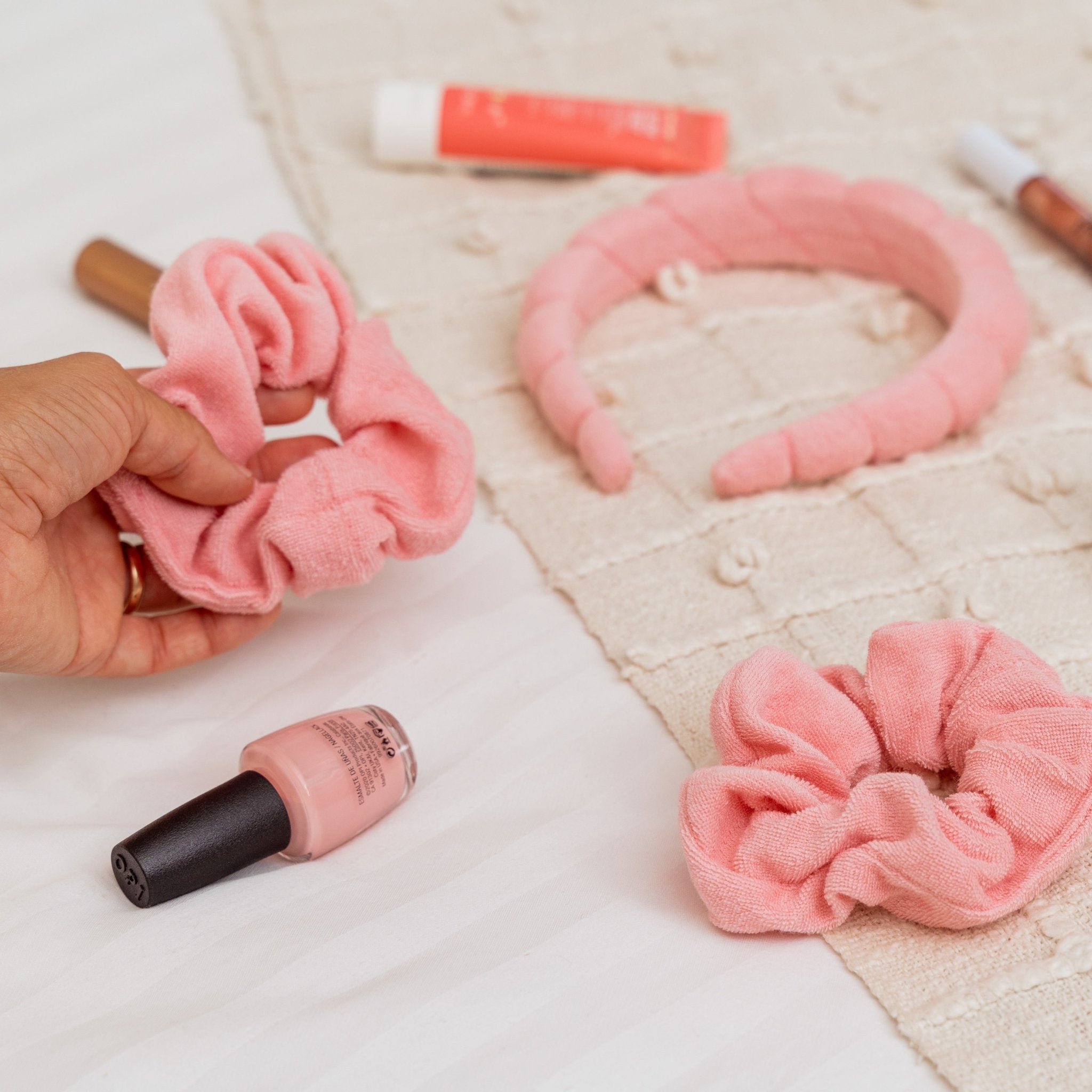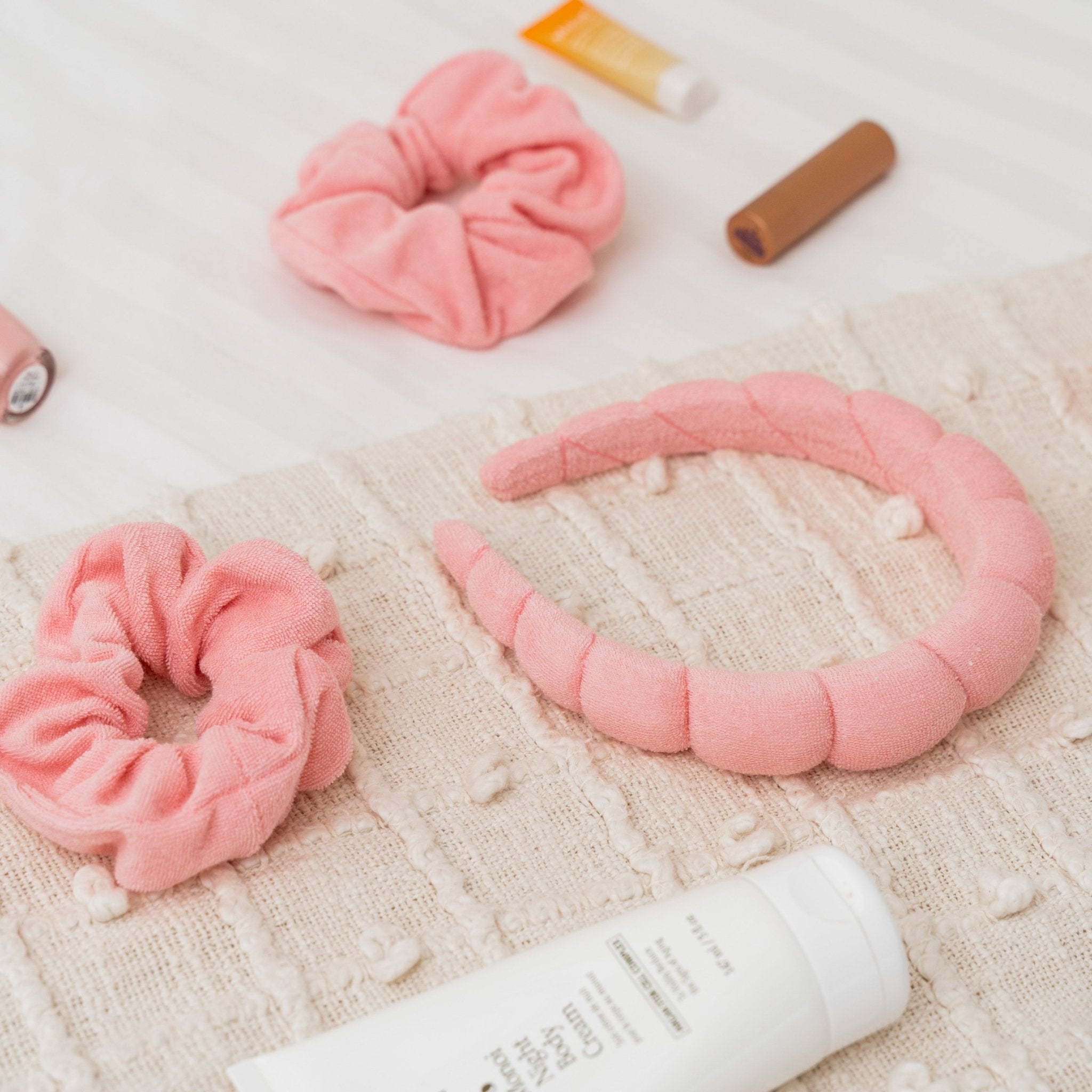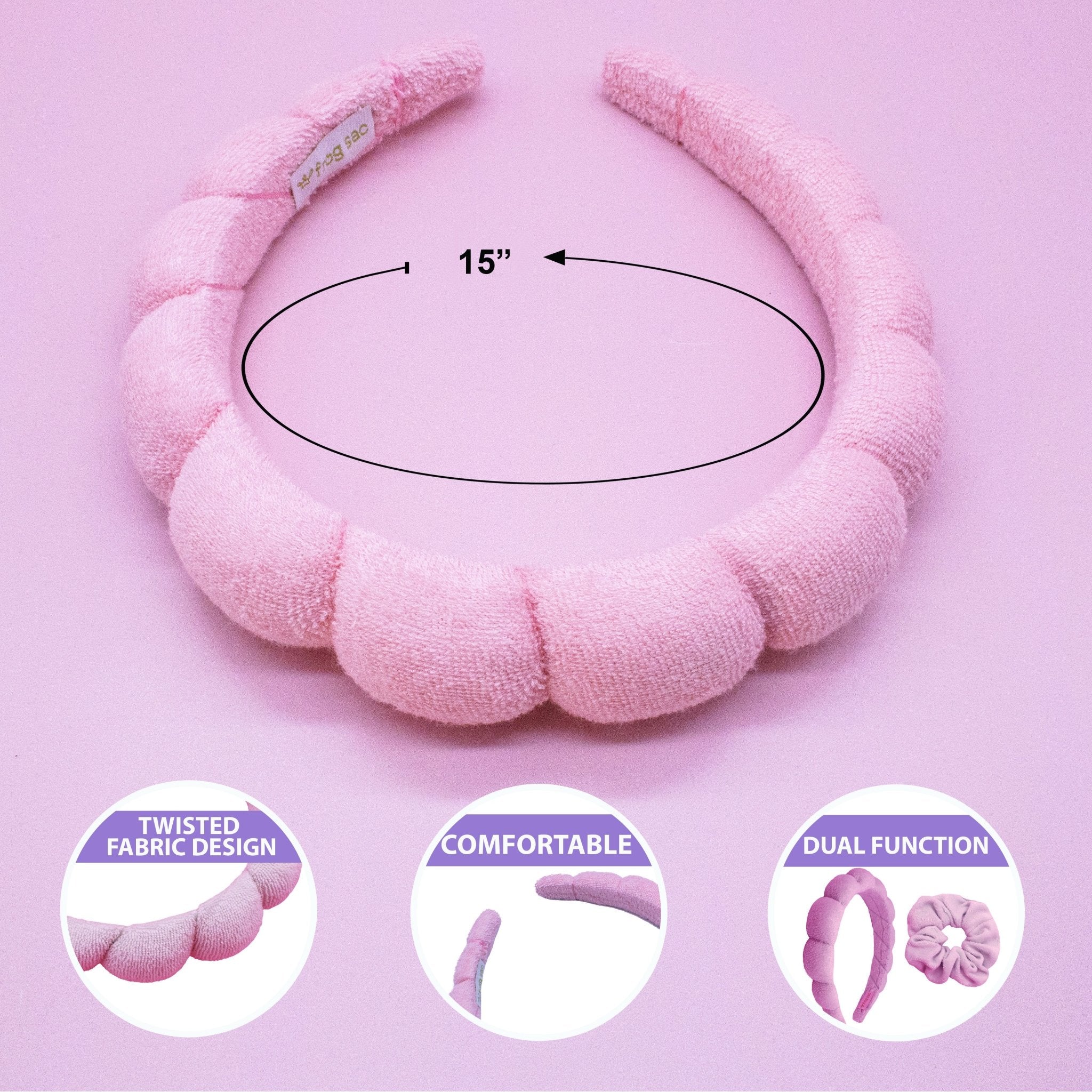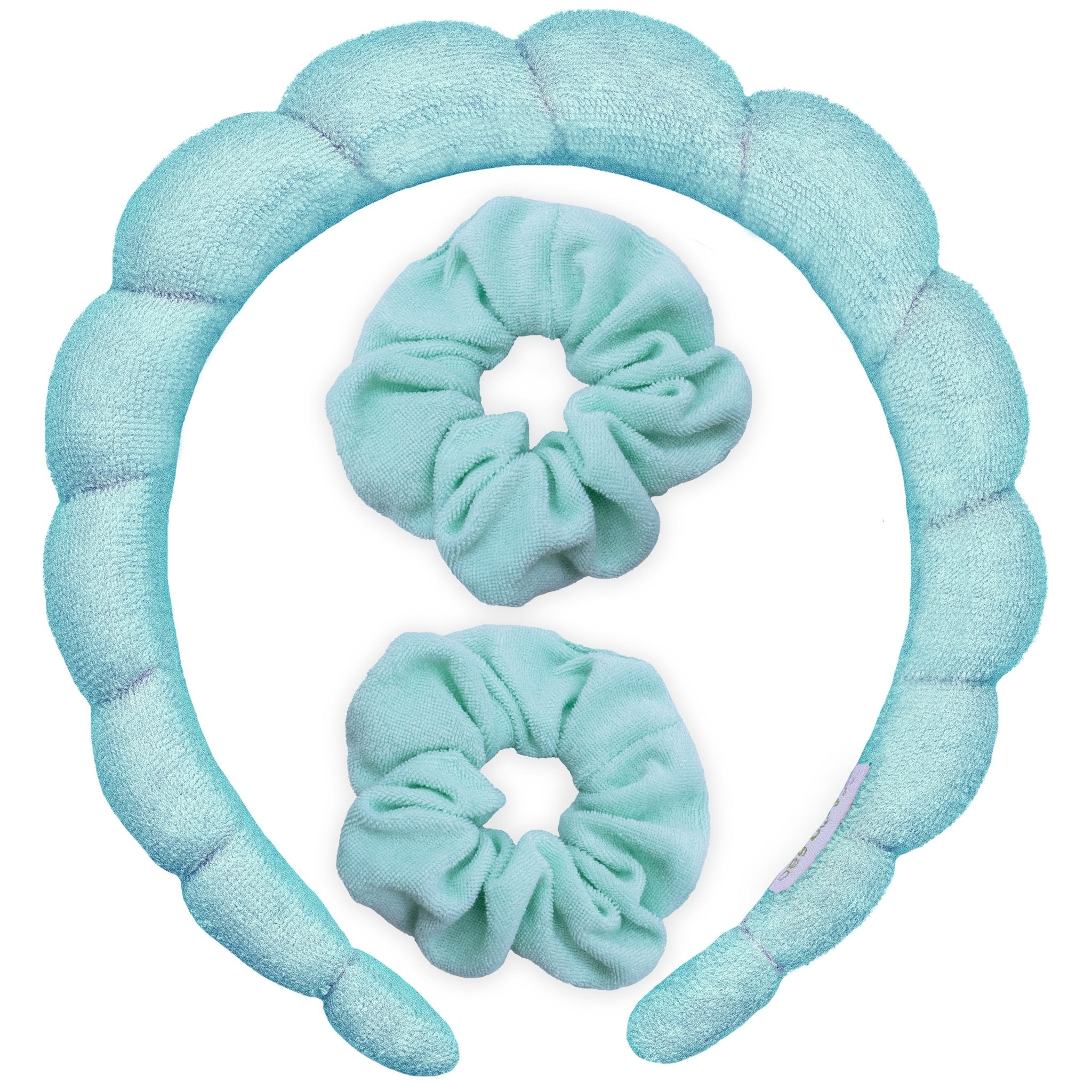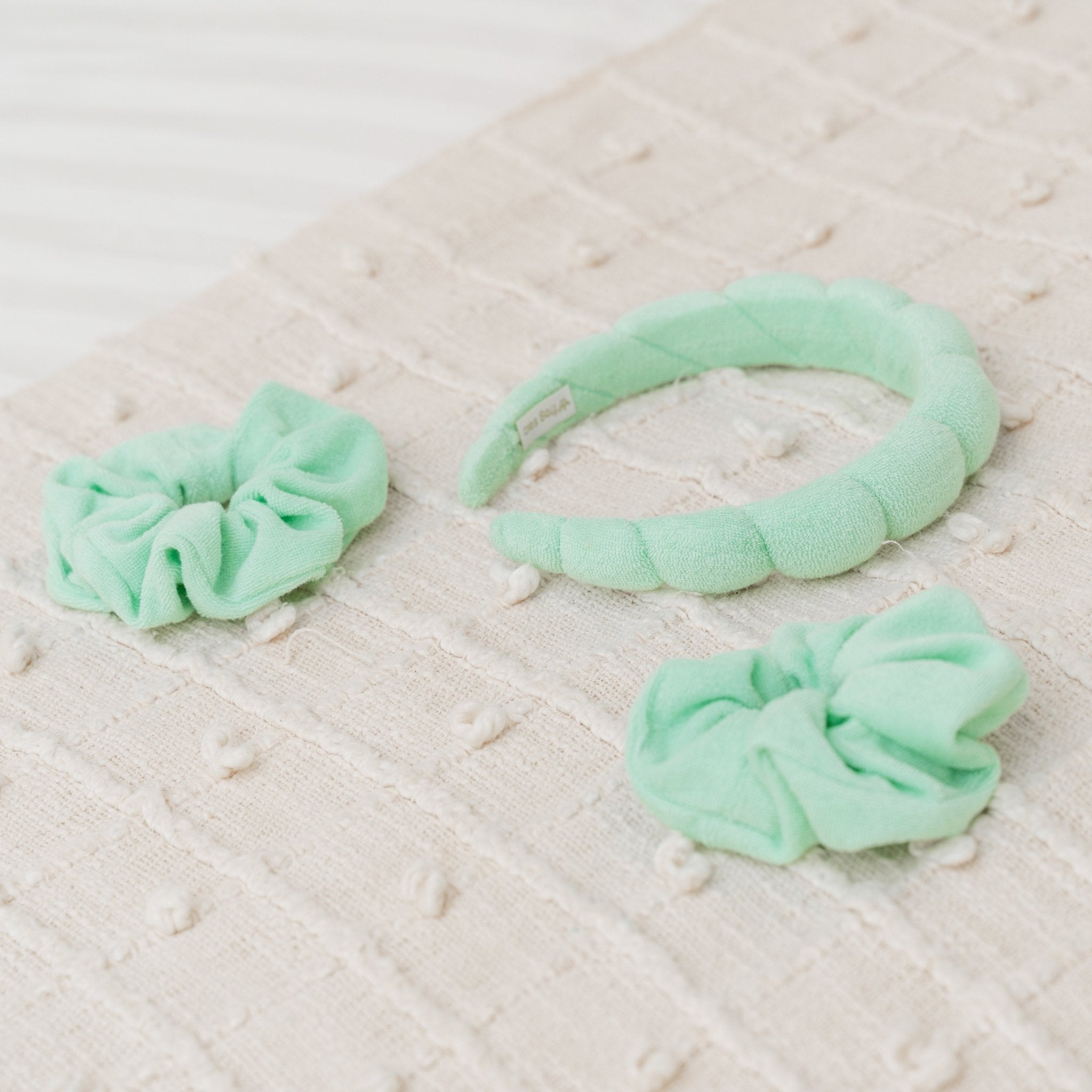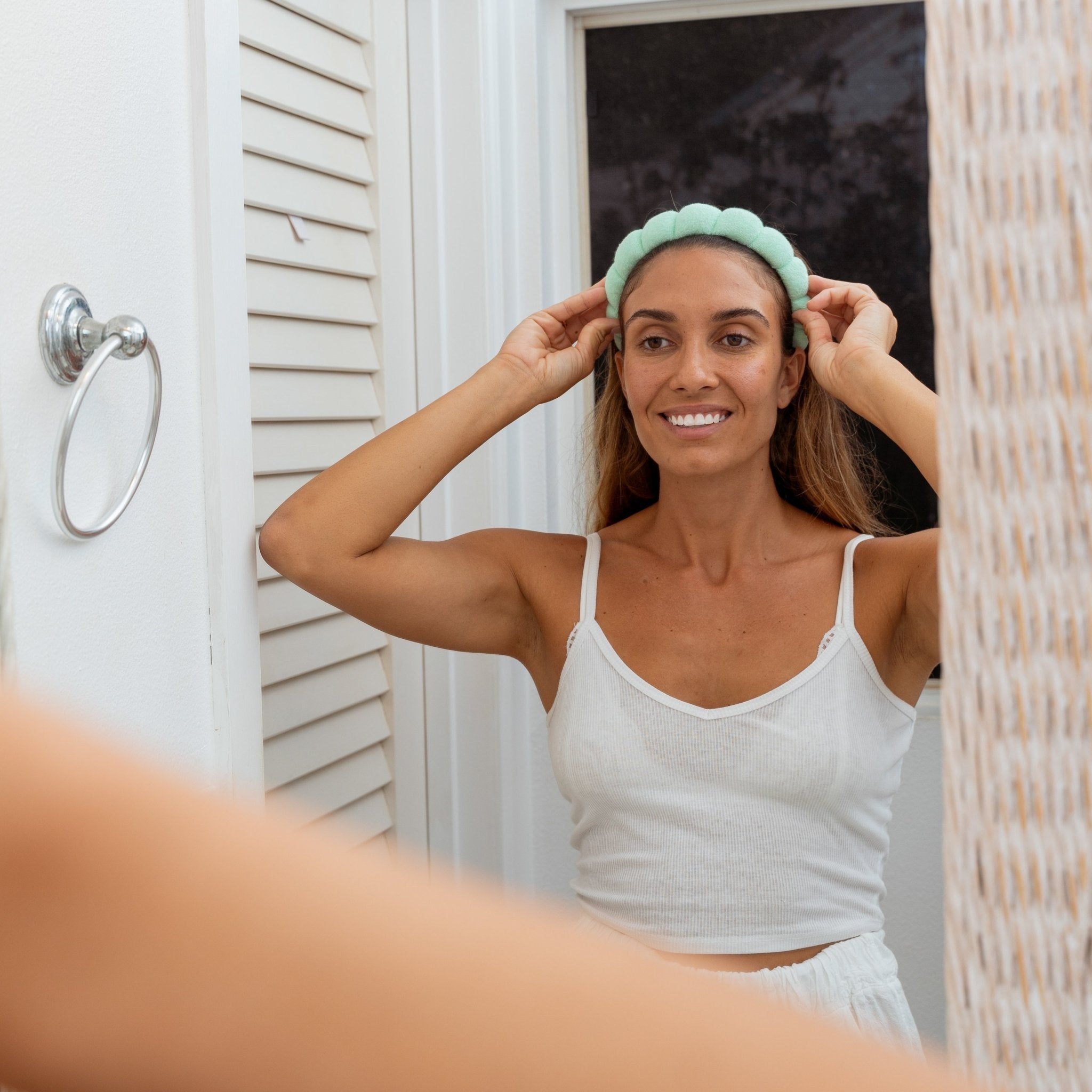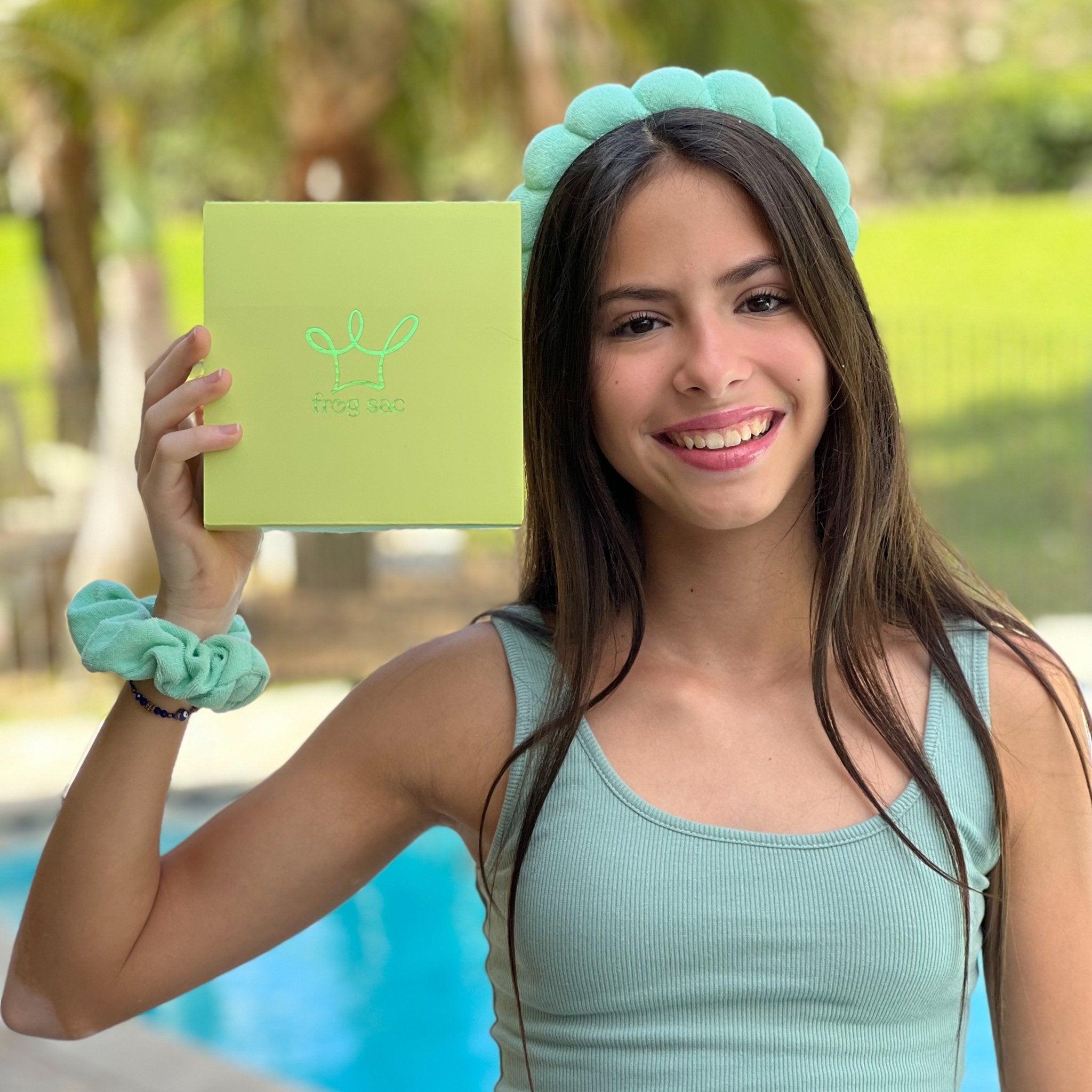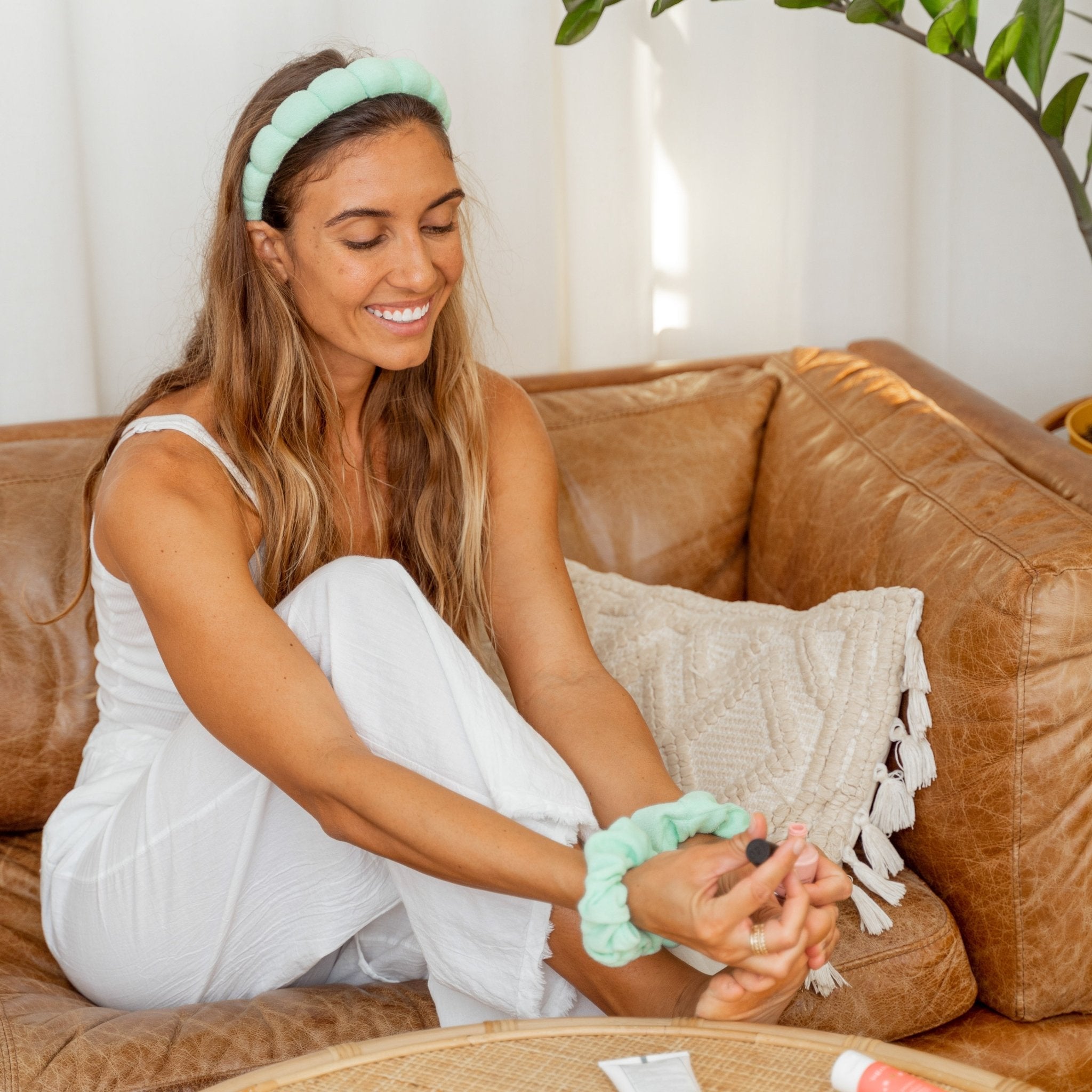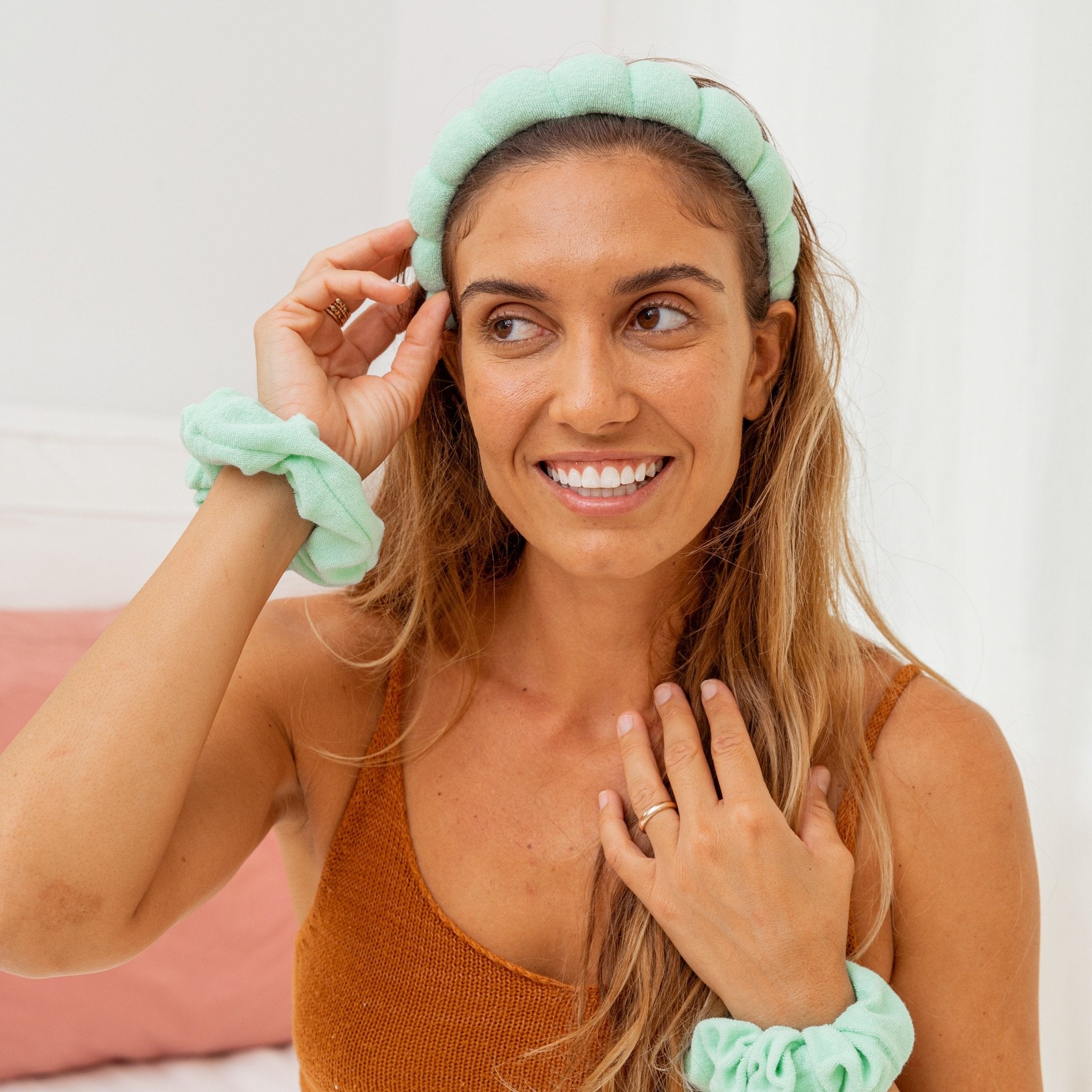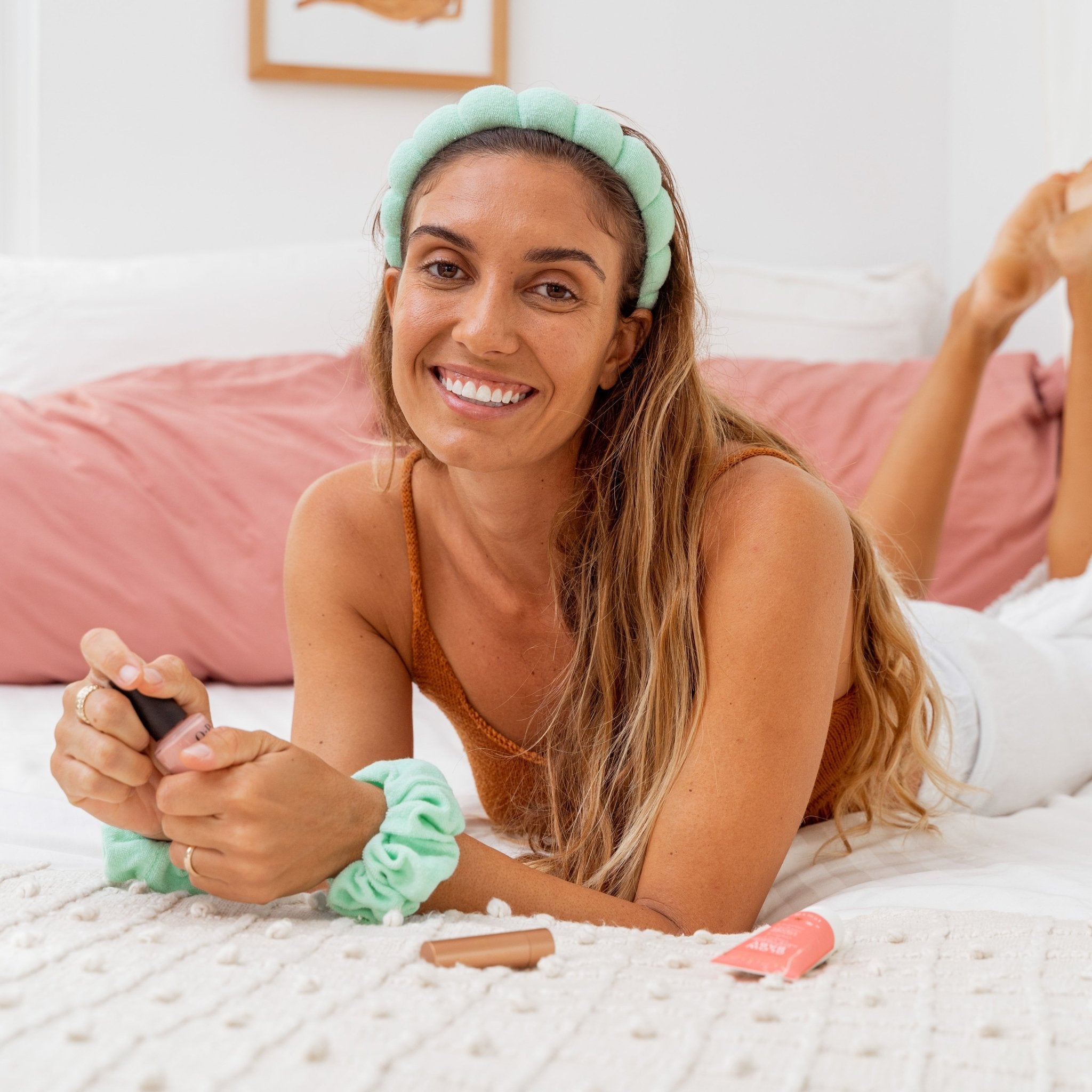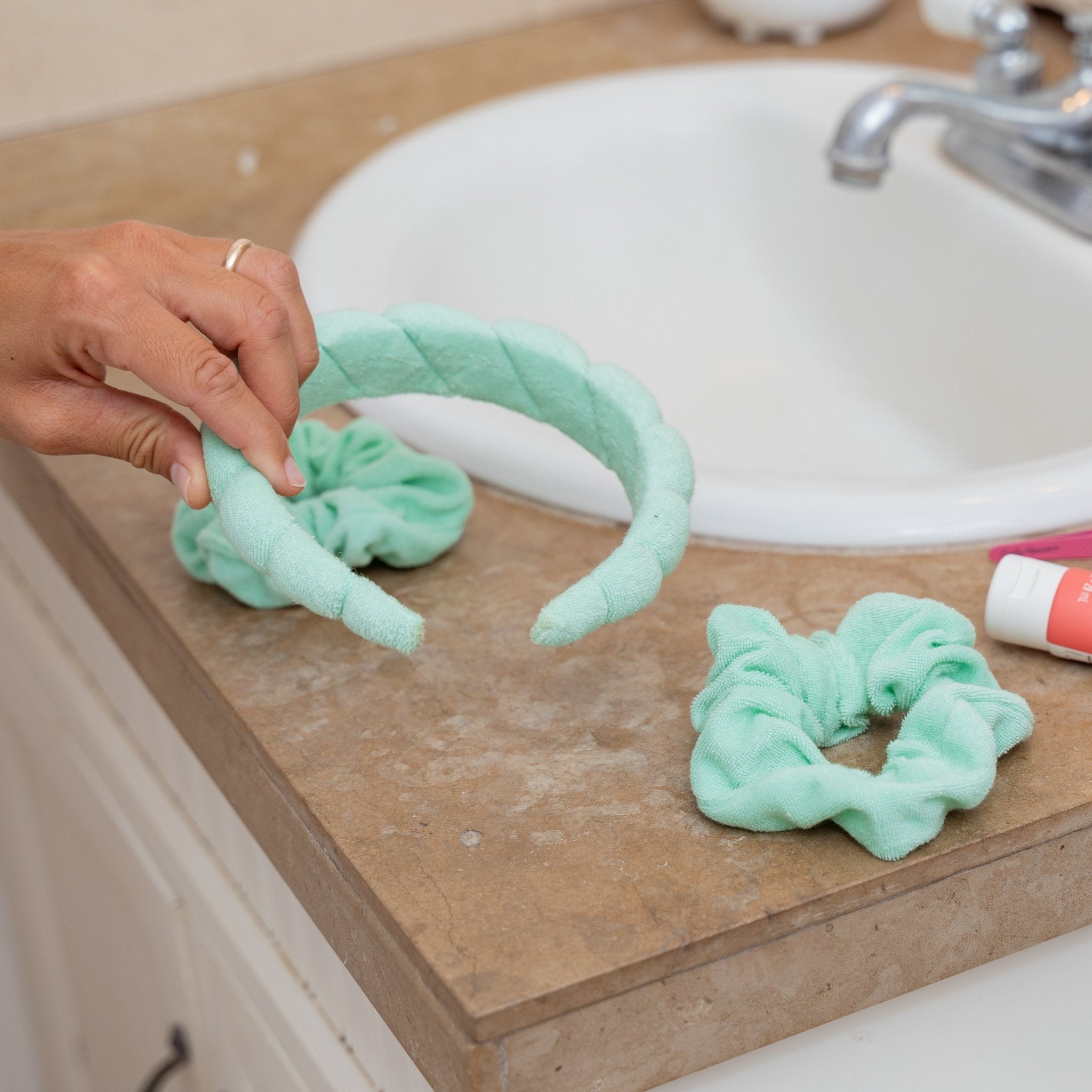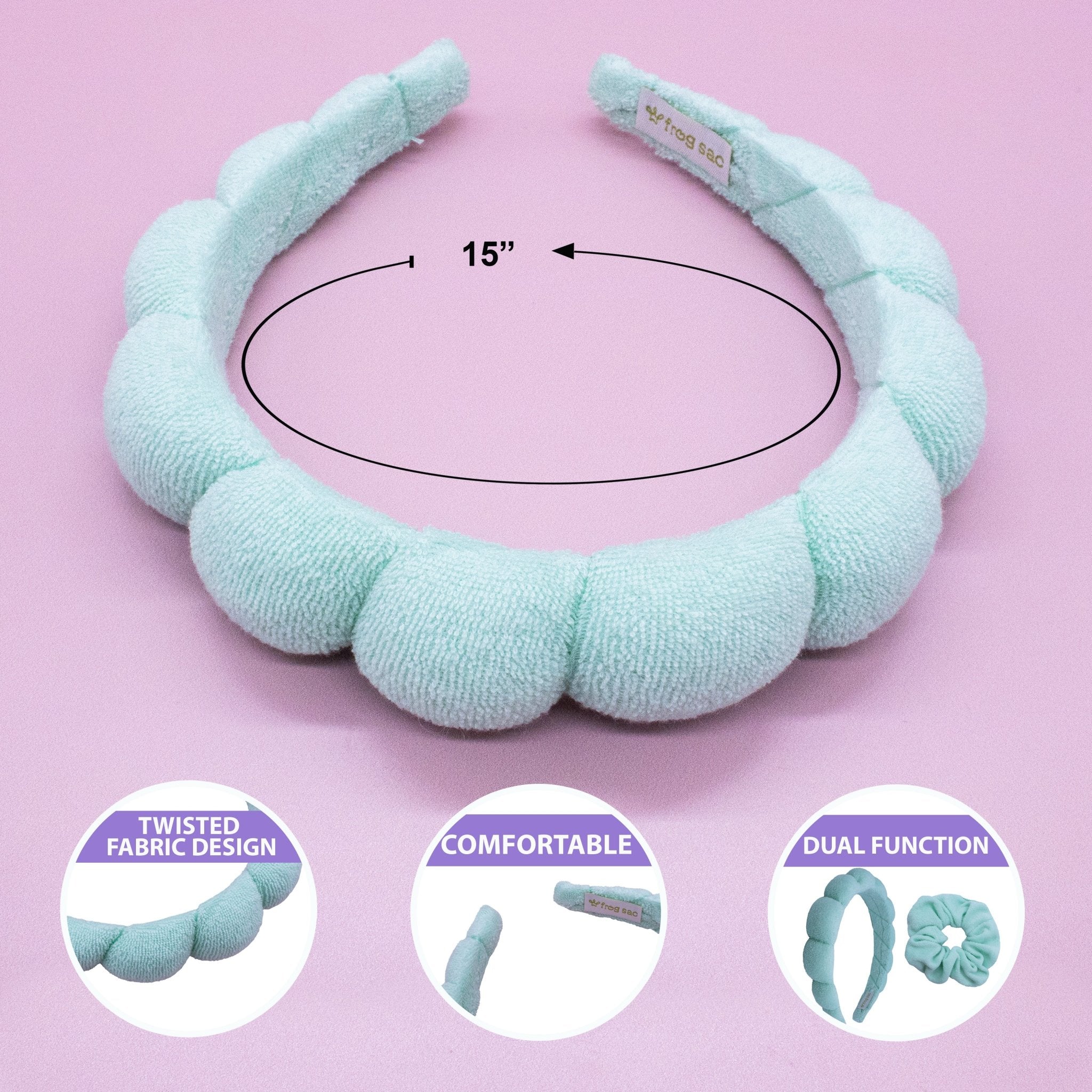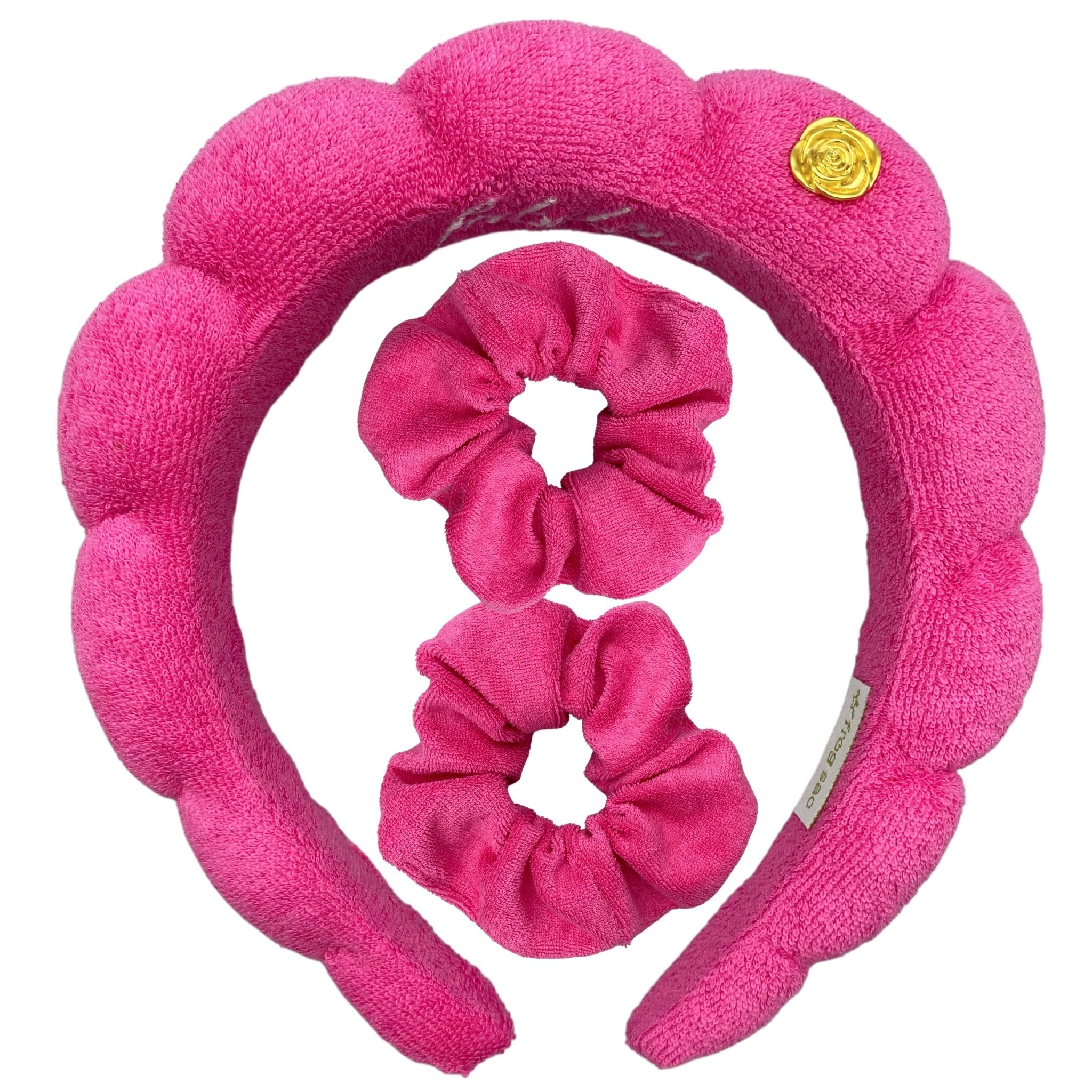 Puffy Spiral Terry Cloth Padded Spa Headband and Scrunchie Wristbands
Spa headband and scrunchie wristband set
Colors - black, white, pink, or mint
Prevents liquids and water from running down your face and arms
Soft water-absorbing terrycloth material
Stretch elastic to fit most kids to teens
Headband size 14" | Wristband size 6.5" - Best fit for teens to adults
Reusable and machine washable on hand wash cycle and air dry
Are you as obsessed with skincare as I am? That's why I developed this super comfy terrycloth spa headband and wristband set. 
The soft plush headband holds your hair back while washing your face and applying makeup or creams.  The absorbant wristbands prevent water and liquids from running down your arms. 
Perfect for your morning or nighttime routines, and a super cute gift for girls spa parties and sleepovers!